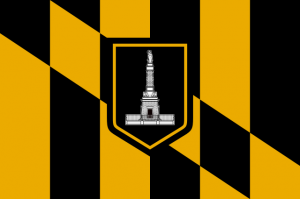 I had a great chance last night to speak for a few moments with Father Michael White, the awesome pastor of Church of the Nativity in Timonium, Maryland. Father White is well known around the country as the author of Rebuilt: Awakening the Faithful, Reaching the Lost, and Making Church Matter. He tweeted earlier this week about his team's concerns to serve the families of their community:
Meeting with our leadership team to discern what our parish should be doing in response to the situation in Baltimore.

— Father Michael White (@nativitypastor) April 28, 2015
One response that caught my attention was this lovely music video, which is indeed a call to prayer for Baltimore:
God of this City from Church of the Nativity on Vimeo.
The video is trending around the country and reminds us to hold this community in prayer as justice is sought. The parish held a special Mass on April 29th to pray for peace. I'm certain that when Father White takes to his pulpit this weekend, his flock and others around the community will be encouraged with spiritual insights to help them to go out and build peace in their community.
A question for you: Has your parish invited you to pray for peace in Baltimore?