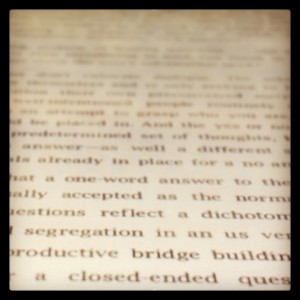 What is My One Sentence Bible?
Living with Authority gives strength to those joined with you. [Luke 13:17]
Only a small amount of faithfulness establishes the Kingdom for all to inhabit. [Luke 13:18-21]
Being "saved" is much more than praying a prayer; it's about living a faith actually worth living. [Luke 13:22-24]
Much love.