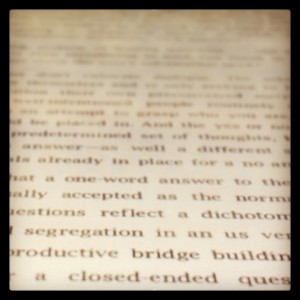 What is My One Sentence Bible?
If you think because you're in the vicinity of hard work that you can lay claim to the rewards, you're in for a rude awakening. [Luke 13:25-28]
God's justice: Elevating the weak and judging the powerful. [Luke 13:29-35]
When living in The Way, everyone will watch closely. Do your work anyway. [Luke 14:1-4]
Much love.