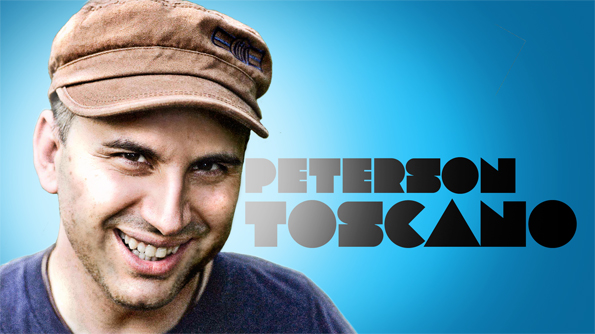 On Monday, July 1, The Marin Foundation will be hosting Peterson Toscano's one-person play, Transfigurations: Transgressing Gender in the Bible. The event will be taking place at 7pm in the Hoover-Leppen Theatre at the Center on Halsted (3656 N Halsted St.). The night is free and open to the public. You can RSVP on the Facebook event page to help give us an idea of how many people will be in attendance and invite other friends via the event page that may be interested in attending.
In this theatrical performance, Peterson unearths Bible characters who in transgressing and transcending gender, find themselves at the center of some of the Bible most important stories. With insightful biblical scholarship, Peterson utilizes story-telling and comedy to bring biblical characters to life that he finds transcending gender roles and presentation.
Our team at The Marin Foundation had the opportunity to check out Peterson's play,
Transfigurations
, earlier this year and we're excited to share this performance piece that we all enjoyed and benefited from. It's not only an entertaining performance with Peterson's acting abilities, but we appreciated the careful attention he paid to the biblical text throughout the play along with the knowledge he displayed in relation to the context  surrounding the different stories. The personal stories that Peterson integrates into the performance help to humanize and inform the piece in a way that invites the audience to listen to the faith journeys of transgender individuals in their own daily lives after the play is over.
We hope you will join us for this informative and entertaining night with Peterson Toscano!
Much love.