I've discovered a website dedicated to thanksgiving . . . not Thanksgiving, the holiday, but thanksgiving, the practice of expressing gratitude. Thanking of You provides a platform for people to say "thank you" to a wide variety of people for a wide variety of blessings. Here are a couple of examples: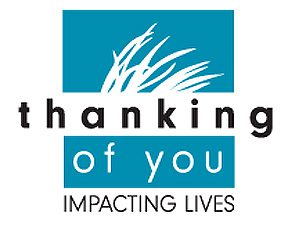 Thanks for a Teaching in Virginia Beach, Virgina
Mrs Smith
You are an amazing teacher
Thanks for all your hard work, dedication and patience
Here's to you and for all that you do for all of yur 5th graders at
Trantwood Elementary!
Thanks for a Neighbor Who Helped An Abuse Victim
November 1980: a time when my life was forever changed for the better, thanks to Sarah MacCubbins. Sarah intervened on my behalf. I was tortured with streaming hot water by my mother, Virginia Folta, when I was 15. The MacCubbins were our neighbors in Pembroke Shores, in Virginia Beach. After hearing my screams of pain and pleas for help, Sarah and her husband came over to find me scalded and near unconsciousness. It took a lot of bravery for her to notify the police on her friend and neighbor, but thank heavens she did. Sarah called the authorities and my parents were charged with child abuse. The resulting court ordered counseling began to heal our family. Sarah you action was the pivotal point to helping me in a situation I did not understand or know how to get out of. I am forever indebted to you. Thank you so much, [name withheld]
As you can see, the range of gratitude in Thanking of You is vast. Contributors can use their names, if they wish. Or they can remain anonymous.
Thanking of You is a year-round website, but it's especially appropriate in this season of Thanksgiving.
I would add a word of thanks to Nora Firestone, for creating and tending this website. Thanks, Nora, for the blessing of Thanking of You.