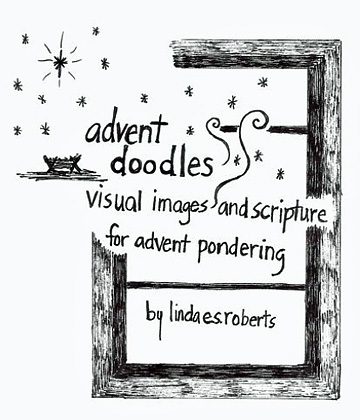 Click on the image to the right to see the Advent Doodle for Saturday, December 10.

For the last seven years, I have put up an online Advent calendar during the season of Advent. It featured pictures suitable for the season, matched with passages of Scripture.
This year, I'm doing an online Advent Calendar once again, but with some exciting new content. I am using Advent Doodles by my wife, Linda. She has a unique ministry of doodling, combining her drawings with Scripture, inspirational thoughts, and questions. Linda uses her doodles when she leads retreats or speaks at conferences. This year, she is willing to share them with my blog readers.
Each day of Advent will feature a unique doodle, along with a passage from Scripture, a short prayer, and a question or two for reflection. If you click on the photo to the right, you'll be taken to the Advent doodle for today.
If you missed one of Linda's doodles, you can find the collection here. If like to purchase the book of Linda's 29 Advent doodles, you can do so from Blurb.