Tim Dalrymple is one of my favorite writers of matters of faith and culture. Why? Because he makes me think in news ways, again and again and again.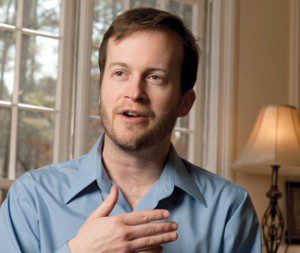 I read his recent post on his Philosophical Fragments blog: "If You're Selling Scorn for Conservative Christians, the Market is Hot." The title suggested a common complaint that the mainstream media doesn't give conservative Christians a break. But that's not what Tim is arguing. Rather, he is concerned about the growing tendency among progressive evangelicals to denounce their less progressive brothers and sisters. Here's the thesis in a nutshell:
But recently I've seen a lot of young, progressive evangelicals denouncing and caricaturing their conservative brethren for their "culture war" concerns. But by accepting the caricatures coming mostly from secular critics, legitimating and perpetuating them, they themselves — acting out of concern for the damage done to the church and its witness — are doing great harm to the church and its witness. If we truly care for the public witness of the church, then we (liberal and conservative) need to stop slandering and caricaturing the other half of the church. Don't throw your Christian brothers and sisters under the bus.
Tim goes on to give examples of the sort of thing that worries him.
I think Tim is right, but I hadn't ever thought about this before from this perspective. I have appealed for evangelicals (my stripe of Christian) to show more understanding for non-evangelicals (mainline, liberal, etc.). Too often we allow caricatures and stereotypes to blind us from really understanding our sisters and brothers in Christ.
Be sure to read Tim's column: "If You're Selling Scorn for Conservative Christians, the Market is Hot."