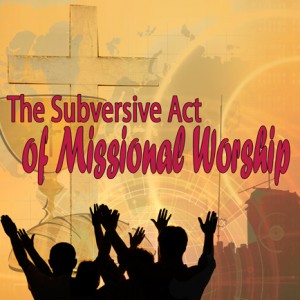 The Center for Parish Development kicks off its annual conference today in Chicago, and the theme of this year's event is "The Subversive Act of Missional Worship."
The keynote speaker this year is Debra Dean Murphy, Assistant Professor of Religion and Christian Education at West Virginia Wesleyan College and the author of Teaching that Transforms: Worship as the Heart of Christian Education.
Leading up to the convocation, CPD's Director of Theological Research Dr. Inagrace T. Dietterich has written an excellent series of in-depth articles exploring missional worship from a deep theological perspective. Definitely worth setting aside some time to dig into if worship is your thing!
What comes to your mind when you hear "The Subversive Act of Missional Worship"?