We love our church. The preaching is always timely and thought-provoking. The worship—liturgical but free of pomp—moves us, bringing us to those thin places where we feel an intimate connection with the divine. Most of all, we love the people. When we first moved to Portland we thought it would be temporary. Now, despite both of us having jobs that would allow us to live anywhere we choose, we've chosen to stay. The friends we've made at church have made this city home for us.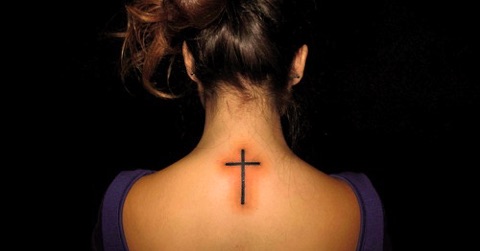 Our experience is not unique. We have, simply, what millions of people have in their houses of worship. Churches, temples, synagogues, and mosques, provide this kind of home and this kind of community for people of faith across the world. Our feelings for our church, are, really, quite commonplace. Why, then, do we make a big deal out of it? Why does this make us feel so grateful, so… pardon the hashtag… #blessed? The answer is, because we're gay. Our experience is rare in the LGBTQ community.
LGBTQ people of faith have more often than not found themselves ostracized from their community. In response, many understandably lose their faith and walk away from all things spiritual. Others seek to retain a connection to the divine through different means—they change religions, study new philosophies, embrace new practices. These paths are not reproachable, but they are usually solitary. Rejection teaches spiritual LGBTQ people to be wary of anything too organized; it teaches them that the safest way to God is alone. God is good, but His followers are not always.
Within Christianity, and particularly Evangelical or non-denominational Christianity, "Church PTSD" is a very real affliction queer people suffer. Many Christians fail to see or refuse to recognize the actual trauma LGBTQ people have suffered under the church. It's not unlike a person attacked by a dog who never fully feels safe in the presence of a canine again. Traumatic episodes—physical, emotional, and psychological—cause lasting damage. Even after reconciling their faith and sexual orientation or gender identity, LGBTQ Christians need both time and careful handling to feel fully comfortable integrating back into a faith community.
This is something that affirming churches need to understand if they are to properly minister to the queer community. As they say, once bitten, twice shy—and LGBTQ people have often been bitten more than once by churches they trusted. So how does a church invite queer people back into full participation? It's not unlike approaching someone who has suffered from traditional PTSD:
1. Listen to their story and empathize with their pain
The first thing LGBTQ people learn in a non-affirming church is that they can't talk about themselves. The first step, then, in welcoming them at an affirming church must be to allow and encourage them to say all those things they've never felt free to share. You may not understand their wounds, but you can empathize with their suffering.
2. Be patient and follow their lead
Make yourself available but don't force the relationship. Gauge their level of comfort, and allow them to sit in that space—even if it means just ducking in and out of the service. "I'm glad you're here." "It's so good seeing you." These simple phrases might be all they need to hear.
3. Invite participation without expectation
If they seem engaged, invite them to participate in the various opportunities for service and community your church might offer. If they decline or seem interested but suddenly turn cold, don't push too hard, and don't take it personally. Offer them grace with no strings attached.
4. Extend grace when they are "triggered"
Allow for angry reactions and unreasonable responses from time to time. People who have been betrayed and ostracized by those they trusted most aren't just sad. They're angry, and righteously so. The wounds run deep, and an instinct of self-preservation might sometimes come out in less than pleasant ways. Again, don't take it personally. It is not you they're snapping at, but those who hurt them in the past.
5. Take care of yourself
A corollary to step 4 is that boundaries might be necessary. Don't become the only friend they can talk to. Tap the entire church community to help. Don't succumb to compassion fatigue, and don't make LGBTQ Christians your project—keep in mind that ultimately they are still responsible for their own recovery.
In summary, show love by your willingness to walk with them as they struggle with their relationship with the church. Eugene Peterson's translation of
Matthew 11:28-30
in The Message comes to mind:
"Are you tired? Worn out? Burned out on religion? Come to me. Get away with me and you'll recover your life. I'll show you how to take a real rest. Walk with me and work with me—watch how I do it. Learn the unforced rhythms of grace. I won't lay anything heavy or ill-fitting on you. Keep company with me and you'll learn to live freely and lightly."
This is the invitation LGBTQ Christians most need to hear. It is a reminder that Jesus asks nothing of you but to be in His company.
Like our Facebook page and follow us on Twitter for more.
Photo illustration by Tazebeth, used with permission through Flickr Creative Commons.