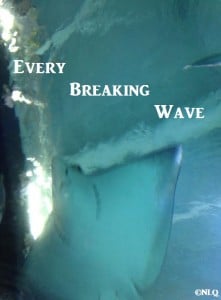 by Suzanne Titkemeyer cross posted from her blog Every Breaking Wave
This could also have been titled "How I Got Spanked For Dancing to a Tommy James and the Shondells Song"
One of the few benefits of having been sidelined with my various ailments lately as I've been able to indulge in one of my past times in a huge way. I am a voracious reader. I love books and my Kindle is always loaded with a crazy variety of reads, from biographies to history to straight up fiction to things from university presses.
Right now I'm reading a book I would never have picked up if I hadn't have been watching a religious show one night on television, it might have been 'The 700 Club' and been intrigued by an interview they were doing. It was with Tommy James of Tommy James and the Shondells. Once I heard him talking of his history with the Mafia and his faith I knew I had to read the book.
It wasn't just the Beatles and the Stones that were the soundtrack of my childhood in the sixties, it was many other bands too, like Tommy James and the Shondells. The station in Baton Rouge, Louisiana that my parents kept tuned to on our giant old radio on top of the fridge was WLCS, a top forty station. Songs by the Shondells I heard over and over from the top of the fridge included, 'Crimson and Clover,' 'Crystal Blue Persuasion,' 'Mony Mony,' 'Draggin' The Line' and many others.
The sixties were sort of an odd time to be a kid. By the end of the decade so many things that we'd assumed would stand forever were crumbling and society was in a state of flux. But I was too young to pick up much angst over those things, I just remember the great music.
So I'm reading 'Me, the Mob, and the Music' by Tommy James, reliving some of that era in my childhood. It's pretty decent read. I'm surprised and not surprised by parts of it. One of the crime families James mentions my father was nominally involved with when he hired someone to bug my mother's telephone in the mid-sixties. I only discovered Dad's mob connection after I married and there was an update to my husband's security clearance. Yes, there is apparently an old FBI file on my father.
But mostly I keep thinking about one of the few spankings/beatings I received as a child. It was because of 'Mony Mony' a song James says he named that double name because he was writing the lyrics and looked out at the Mutual of New York sign on a nearby building.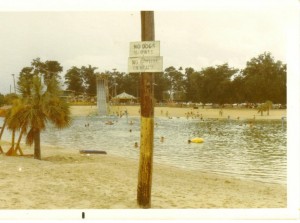 One of my favorite things to do as a kid on those weekends when my mother did endless shopping was for my dad and I to go to Baton Rouge's own personal redneck Riviera – Thunderbird Beach. Thunderbird was a giant man-made pond lined with white sand and with more imported truckloads of white sand dumped around the pond to make a pseudo beach. They also had a back pond with paddle boats you could ride, pinball machine arcade, snack bar, bandstand area with bands on the weekends and a handful of carnival rides.
One of the carnival rides was called The Himalayan, I think. It was some sort of warped merry go round sort of thing that went round and round very fast at some odd angle. The ride was painted in the colors of a winter wonderland with pictures of skiing. On a summer day with the temps in the high 90s there was nothing more refreshing than riding The Himalayan in your wet swim suit.
Out front of this ride was a mechanical go-go dancer on a platform, dressed in the requisite mini skirt, go-go boots, shiny top, long hair and hip looking hat. With the music blaring this thing jerked and shook. I was fascinated.
This was the same summer that 'Mony Mony' was huge, 1968, I would have been eight years old. So after I'd watched the go-go dancer I got the bright idea to climb up on a rock on the beach in front of the ride and dance along with the music and the go-go dancer.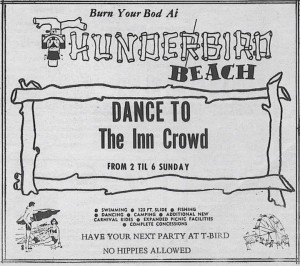 Never made that mistake again. My father, who usually spoiled me rotten, snatched me off that rock quickly and gave me the worst whipping in my life. In public. Why? For acting slutty/whore-y he said. I always think about that incident when I hear the song and still feel a sense of injustice over the whipping. There was no thought of being sexual or attracting the wrong attention from men when I climbed up on that rock to dance. I was just filled with joy and wonder over that stupid jerking manikin.
My father never spanked me again but the memory remains. Funny how the injustices still stay with us over forty years later. I realize now that his own fear drove his spanking of me. Keeping me 'pure' and innocent was something he was strict about, even if he was not Evangelical, but still Catholic at that time. If Purity Balls had been a thing back then I feel pretty sure he would have insisted we attend and I make that vow. As I grew older he spend way too much time trying to police my interactions with the opposite sex to some crazy extremes.
Years later as I've found my way out of evangelicalism I've come to realize that the way sex, sexuality, normal sexual behaviors manifested in children and teens is treated no differently that my father beating me for dancing what he thought was a suggestive manner. It makes me realize that those poor children raised in restrictive Christian environments who manage to free themselves as adults are going to be dealing with a big pile of feelings of injustice, of being convicted of something they aren't guilty of.
Shame and sexuality. Toxic combo being taught from the pulpit.
Me? I got up and danced early today to 'Mony Mony' as a way of saying 'up yours' to the injustice done to me many years ago. To reclaim myself yet again. Sometimes symbolic actions are necessary to heal from the crap in your life.
Here's the song I'm talking about for all the folks too young to have heard this. Dig that crazy Nehru jacket and all the love beads:

Read more by Suzanne Titkemeyer:
~~~~~~~~~~
Suzanne Titkemeyer is the admin at No Longer Quivering. She's been out of the Quiverfull Evangelical world for ten years now and lives in the beautiful Piedmont section of Virginia with her retired husband and assorted creatures. She blogs at Every Breaking Wave and True Love Doesn't Rape
---
Stay in touch! Like No Longer Quivering on Facebook:
If this is your first time visiting NLQ please read our Welcome page and our Comment Policy!
Copyright notice: If you use any content from NLQ, including any of our research or Quoting Quiverfull quotes, please give us credit and a link back to this site. All original content is owned by No Longer Quivering and Patheos.com
Read our hate mail at Jerks 4 Jesus
Contact NLQ at SuzanneNLQ@gmail.com
Comments open below
NLQ Recommended Reading …