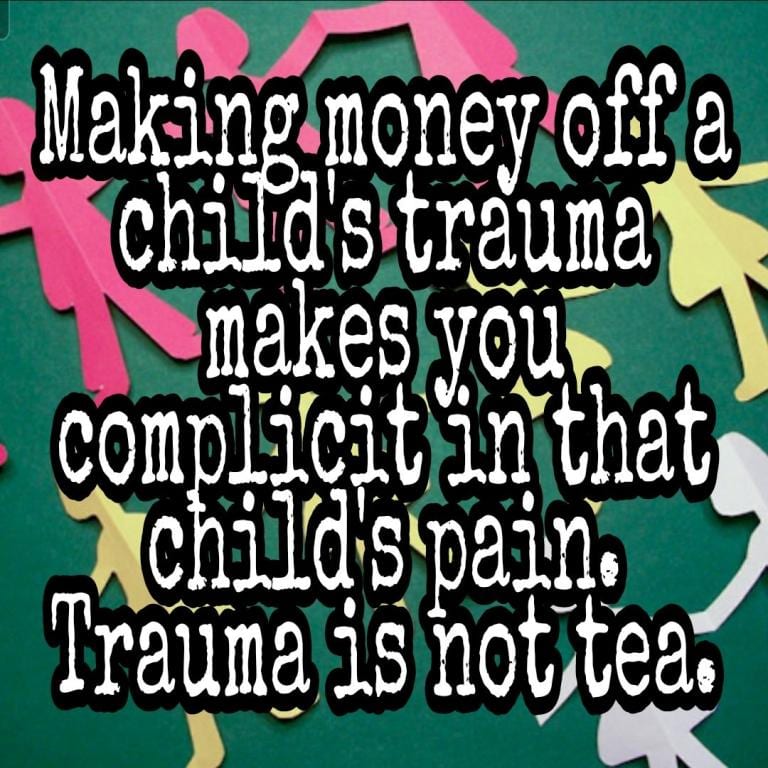 Debi Pearl must be desperate to keep No Greater Joy Ministries going because after a few years of slipshod minimalist issues of their flagship publication No Greater Joy Magazine the last few issues have come out ahead of schedule with more than a few cribbed articles by Debi alone. There are still advertorials for Debi's book of bad brains "Create a Better Brain Through Neuroplasticity" No articles by Michael, but a slew by others including new writer for NGJ Wanda Kinsinger and Karen Sargent.
This one caught my eye because it's not attributed to one particular writer, while it is written by an anonymous friend of Shoshanna Pearl Easling. She despairs over having four loud kids four and under, singling out her five year old for problematic behavior.
" I had taken time to study and focus on training my kids. But we were at the end of our rope. Our 5-year-old's attitude was bad more than good. What were we missing? Was Landon mildly autistic, perhaps on the spectrum? No. Did he at least have a sensory processing disorder? No, we knew he wasn't. Maybe I needed to understand his personality better, so I started studying the different personality types. Nothing helped pull our sweet, smart little guy out of the dark hole."
Notice she does not say what the problem is. Is he one of her screamers she was talking about in the beginning of the piece? I am disturbed by this talk of him being in a 'dark hole'. What does that even mean here?
Shoshanna solves her problems with the son with a game, game of positive reinforcement where the child is offered small wrapped gifts for good behavior. Now this is actually a much better way to train a child than the usual pile of Pearl beat them with a plastic plumbing line until you break their spirit nonsense. I used that method to toilet train my kids, and most of the neighbor toddlers simply by handing out four or five M&M candies for performance on the potty. Gifts can be a powerful motivator.
Now she claims the boy is behaving, and even bragging about the gift scheme to a friend. Problem solved? Right? Not so fast, little grasshopper. This is the Pearl approved advice. You know this is all leavened with crazy advice and sin. Here it is.
"Others might have thought Landon was on the autism spectrum with his minimal eye contact. Without eye contact, training is very difficult. But refusal to look you in the eye can also be from a defiant heart, lack of respect, and disgust for the person in authority. It is a way to say, "You do not have my heart. I hate you." If this continues, it leads to unhappiness in life. Anger, rage, and a perpetual victim do not make a good husband or father. We have been thrilled to learn that training can–and should–be fun. Landon is enjoying the rewards and so are we."
Nowhere in the article did she ever mention the problem was a lack of eye contact! This swarms out of the blue after babbling about loud kids that shriek all the time. Eye contact can indicate autistic tendencies, but there are so many good and valid reasons people, and children are people, may not be comfortable with a lot of eye contact. Science shows that sometimes for whatever reason, people have varying eye contact with different people. Sometimes it happens when the child has been isolated, or there's been neglect.
I know I struggle with this when I'm dealing with a person I know is lying to me, or if I find them threatening in any way. I am guessing if the boy does not have good eye contact with the mother, and the mother claims to have read and reread 'To Train Up a Child" and followed the training advice that the lack of eye contact has to do with this threatening feeling. If she's beating him, and if she's following Michael Pearl's advice she certainly is, that alone is a reason a child would avoid eye contact with her. He knows at five years he cannot trust his own mother not to physically harm him.
This is no 'defiant heart', this is an abused child seeking to protect himself.
Remind me again, who was it that said it would be better to have a millstone around your neck and be drown than to harm a little child in the kingdom of God?
~~~~~~~~~
Stay in touch! Like No Longer Quivering on Facebook:
If this is your first time visiting NLQ please read our Welcome page and our Comment Policy! Commenting here means you agree to abide by our policies but our main rule is this – Do not be a dick!
Copyright notice: If you use any content from NLQ, including any of our research or Quoting Quiverfull quotes, please give us credit and a link back to this site. All original content is owned by No Longer Quivering and Patheos.com
Watch our goofy rants on YouTube
Check out today's NLQ News at NLQ Newspaper