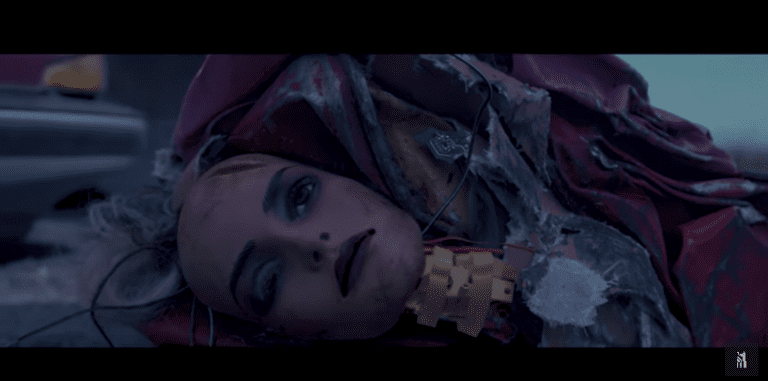 We're back in Doug Wilson's book "Ride Sally Ride" and I just have to say as bad as everything before this point was it's about to get so much worse. As in I am wondering if someone slipped old Wilson a tainted sugar cube ala Roger Sterling in "Mad Men" without his knowledge. This reads like an acid trip imaginations might!
We start anew in chapter 8 in a community center with what Doug describes as a "Slimeball attorney" repeatedly. He also makes fun of AA, alcoholics and deaf people. Doug thinks he's such a clever pusskins.
Turns out the attorney has called a press conference to out the supposed sex crimes of one Ace, our dumb hero. Slimeball's client is a girl who invented the laundry list of sexual assault for attention whoring purposes. There's just one big problem. Stephanie shows up and falsely accuses the Slimeball on camera of doing to her all the same things he was about to allege Ace did to his client. The Slimeball panics and flees without exposing Ace.
Whatever happened to the passage in the Bible where Jesus says do not lie?
It sparks a riot with the robo-sex proud boys and they start beating up on Stephanie. At least until Ace shows up in a wig and rescues her.
Doug throws shade, claiming that in Colorado you could now use EBT (food stamps) at brothels, that incels were a protected disability class, and you're now issued sex dolls to treat PTSD.
Ace leaves Stephanie on her front porch with a bag of frozen peas on her black eye. Her former boyfriend Lionel, who happens to be a Christian and been at the press conference shows up with his film crew buddies. They film Stephanie calling Lionel a pussy. She's mad he ran away from the conference as they were beating her up.
"Lionel, I already have a pussy. What made you think I was in need of another one?"
Sick woke burn. Lionel and pals post the video to YouTube and it goes viral.
Pudgy lesbians show up to threaten Stephanie with various hate crimes for calling Lionel a pussy. They open a super sekrut hate crimes file on her and give her a large number of demerits before checking on dear old dad Jon and finding he already has infinity demerits.
Keep in mind that all the descriptors, "Pudgy lesbians", "Sleazeball Attorney", "Deaf Alcoholics" and "Pussy" are names that Doug comes up with, not I. He kisses Jesus with that mouth.
Chapter 9 – The gal who's sexual allegations against Ace, Isadora, are supposed to launch her vague career into fame fires the Sleazeball and hires another lawyer. Yawn. Doug bitches about her piercings, tattoos and weird hair colors.
Lionel runs squealing to the gay district attorney, that he's got all the login information for all of Stephanie's online activity, which he hands right over to the D.A. Lionel tells Connorson he should hack into both Stephanie and Jon Hunt's computers.
Correct me if I am wrong, but without a search warrant this is a crime. Lionel possessing this information is also a crime. I guess some guys cannot handle being called a pussy in front of millions of folks.
Sara, the exMennonite, is still working in Connorson's office, and when Connorson hands her a file with the summation of Lionel's information and orders for the cops to do 24 hour surveillance of Stephanie Hunt she makes some changes. Sara, that lowly receptionist, types up completely different orders, shreds the original documents and forges Connorson's signature. More criming by Christians.
Sara follows up all this by cutting through a parking garage to catch the bus and almost getting raped by thugs with switchblades. Lionel shows up with a gun and rescues her, saying he just wants to 'talk' to her.
Chapter 10 – We get the story of Jon Hunt's wife leaving him for a woman and his involvement with the Christian Legal Defense. Ace confesses to Jon and Stephanie how he was seduced into boinking the help, the Hispanic help, at a fancy party when he was 15 years old. This led him into his Christian walk. Self loathing seems to do that.
Some legal sleuthing leads the team to discover that the boinking Hispanic named Camila is now a pastor's wife at an Assemblies of God church. They send Stephanie to the church to scope it out, to see if Camila will attack Ace in the media.
Camila recognizes Stephanie immediately from the YouTube "Pussy" video, and begs her to stay for the potluck and talk after church. Camila tells Stephanie that her encounter with Ace happened before she found the Lord, and she'll not tell a soul now.
Then Camila introduces Stephanie to Stephanie's momma Victoria. Now she's rejected drugs and lesbianism and there's talk of rehab and a rehashing of old history.
"…I came to the conclusion that overweight butch lesbians are overrated…"
Tears, forgiveness and shade against non-skinny people by Doug, would could be kindly described as fluffy himself. Glass preacher's houses, man.
The crack legal team is on it again, trying to figure out what happened to Steven Sasani's legal first wife, Patricia. Leading Sara to trespass at Sasani's house, break a window and discover Steven has been holding Patricia hostage in the freaking basement like a bad Lifetime movie.
Andddd we're out. Join me on Monday when Ace's parents start interfering. Hopefully not every single Christian in the book will eagerly violate every single law they run up against. I am guessing that Doug's theme this week is that it's a-okay for Christians to lie, forge documents, forge signatures, and trespass if it frees some other idiot Christian. Not very Christ like.
~~~~~~~~~
Stay in touch! Like No Longer Quivering on Facebook:
If this is your first time visiting NLQ please read our Welcome page and our Comment Policy! Commenting here means you agree to abide by our policies but our main rule is this – Do not be a dick!
Copyright notice: If you use any content from NLQ, including any of our research or Quoting Quiverfull quotes, please give us credit and a link back to this site. All original content is owned by No Longer Quivering and Patheos.com
Watch our goofy rants on YouTube
Check out today's NLQ News at NLQ Newspaper