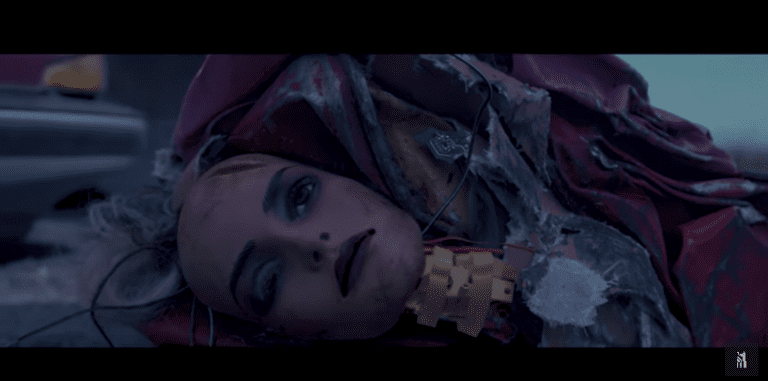 We are reviewing Doug Wilson's pile of word salad he calls a book titled "Ride Sally Ride" Last week is here. When we last left our robot crunching hero Ace he was disgusted by Sally's owner Mr. Sasani weeping for Sally while sitting on his box for Veronica the nurse. Oh, the humanity and sleazy sinning!
For using the metal masher Ace is fired from the recycling center. Police seized evidence. This is starting to look like a bad SVU episode on acid. Ace's boss escorts him off the property while saying nice things and angrily gesturing. He says the gesturing is just for the camera, and he wishes he had Ace's "guts" because Colorado is staring to fill up with freaks and weirdos.
"With that, Dave erupted, turning red in the face and gesticulating wildly. "I think the world of you. I will pray for you. May God bless you richly. I really will pray for you. Promise"

When he was done shouting his strange benediction, he flipped Ace off with both hands."
Chuckle, chuckle, just a little dumb shade thrown by Doug against people he thinks should stand up for whatever.
Then we're introduced to the gay attorneys. He paints one of the gay attorneys as in love with working out in front of copious mirrors. There's some mind numbing idiocy about working out and mean girls poking fun. Doug goes on to state that this mockery by mean girls is what turned Conner Connorson gay. Literally not at all how peoples sexuality is developed, but Doug is one of the laziest writers I've seen.

Since Conner works gaily at the D.A.s office and he is outraged over Ace's robot crushing ways he wants to amend the charges from simple standard destruction of property with a fine and probation all the way to MURDER MOST FOUL! Because he has ambitions and he knows this will be a landmark case.
"…he had felt the responsibility of destiny settle upon him…"

"Connorson had exploded in an odd mixture of jubilation and rage. This was the case he was born to litigate."
This is all followed by Conner's day dreaming about shaking down his boss Ted by threatening to tell his wife about his various mistresses in various places just as the boss is coming back on vacation. Shakes head. This is not how cases are chosen to be prosecuted, or the charges spelled out at all. Usually there's a Grand Jury hearing for something as serious as murder charges and lowly underling associates in the District Attorney's offices simply do not dictate the charges.
There is shade thrown at unionized workers, claiming it gives them no incentive to work hard. Plus he keeps using that term "Woke" and "Wokeness" as if it were the insult of the highest degree and a descriptive of everyone liberal.
Doug describes the posse of 'woke' underlings in the D.A.s office thusly:
"This was a crackerjack team. They knew the law, they knew what justice ought to be, and as each of them had slept with pretty much all of the others, they knew one another."
Sorry, Doug, but every office in the outside the cult world is not a free for all orgy of free floating debauchery. Why? Because most folks have enough sense not to make work awkward by having sex with coworkers. It makes the company picnic and everything else just too weird.

Then they plot to charge Ace with murder and this pile of rancid word salad happens:
"The bedrock of all our liberties is choice—free and untrammeled choice. If we don't defend that, then we deserve to lose it all. The one choice that must therefore not be made, that must not be allowed to be made, is the choice that challenges or insults the choices of another."
Is Doug still miffed about masking for Coronavirus?
We meet Monty Lewis, part of the Christian Legal Defense organization. He's started preparing to defend that righteous robot humper Ace. Monty Lewis…….. GASP!!……. is a Catholic that owns a casino and has deep pockets. The CLD calls up old Ace and signs him as a client.
"This was obviously a radical act of sexual insurrection!"
During this first meeting between Ace and the lawyer assigned him by CLD, Jon Hunt, Ace gets a glimpse of Jon's nubile college age daughter. Jon warns him she is off limits to a robot humper.
We're treated to pages of Conner Connorson emoting and practicing his case before the bathroom mirror in his underwear as he gets a sudden epiphany:
"If Asahel had had sex with the doll before destroying the evidence, then he had a rape charge to add, not to mention having a really sensational trial"
Again, literally not how charges are determined for a case!
Ace's attorney Jon Hunt encourages him to speak at a family values convention in Alabama. There is legal skirmishing over bail amounts and if Ace can do that. And we're out.
Clearly Doug Wilson hasn't even bothered to watch any of the current crop of cop shows, or legal shows and has not the first idea how people are charged, tried or anything else.
Next week he talks about the Mennonites and others. The entire chapter is an awkward segue into bashing the Mennonites. Are there even Mennonites in Colorado? Apparently there are Mennonites and Amish communities in Colorado.

~~~~~~~~~
Stay in touch! Like No Longer Quivering on Facebook:
If this is your first time visiting NLQ please read our Welcome page and our Comment Policy! Commenting here means you agree to abide by our policies but our main rule is this – Do not be a dick!
Copyright notice: If you use any content from NLQ, including any of our research or Quoting Quiverfull quotes, please give us credit and a link back to this site. All original content is owned by No Longer Quivering and Patheos.com
Watch our goofy rants on YouTube
Check out today's NLQ News at NLQ Newspaper