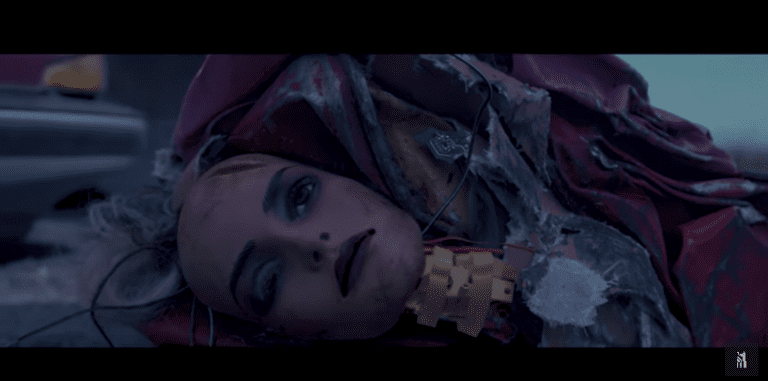 We've reached the final chapter of Doug Wilson's thinly-veiled wish fulfillment titled "Ride Sally Ride" Previous chapter here. From sex robot squashing through civil war in 13 long ponderous odiously wordy chapters.
The last chapter is titled "Honeymoon Adventures" and I hope against hope it's not a word-o-graph of the sexual shenanigans of Ace and Stephanie. I'm hostile and dieting right now, so this is a bad moment to put me off my food.
We start with Stephanie assuring her mother Vickie that she's still lovely and desirable and dad will pounce on her. Ick. Inappropriate daughter mother moment!
Doug informs us that Vickie's maiden name was "O'Hara" and that she's a fiery ginger meaning she has quite the temper. Really Doug, you have to use the same last name as Miss Scarlett in "Gone With the Wind" AND add in mythical stereotypes about gingers?
Doug says that the marriage was stormy and tempestuous. So remind me again why both partners seem to be running straight back into what sounded like a horrid mismatch?
Ace buys wedding rings after getting some money from his dumb supporters because Colorado banks are now closed.
Jon and Vickie immediately remarry at the courthouse with Stephanie and Ace as witnesses. Ace proposes after the wedding. Doug claims they had not spoken of marriage until that moment. Wait, what was all that nonsense back in Colorado? Didn't he already at least sort of propose? They did get a marriage license as part of a story line about concubines that went nowhere quickly.
They go out to dinner and ex Mennonite Sara is there with Lionel, who I do not remember right away. Is this Lionel who's pussy she insulted earlier in the book. Must be.
"..as soon as he began to talk, she identified it right off. He was being masculine, with that undertow of a lisp completely gone. And the hand gestures, they were clean gone also…"
Again for those with weak easily crushed masculinity. Using hand gestures while speaking, and having a lisp are not indicators of sexuality or any lack of masculinity. I dare Doug to say this to the face of a six foot plus NYC teamster of possible Italian parentage who gestures when talking, and has a speech impediment. It means nothing.
Turns out Lionel is claiming to have been an undercover agent in the employment of the Nebraska Secret Service. He was a spy! Rolling on the floor again, it's an unlikely pass when states must take to secret agent men and spying on one another. So unlikely! The spook game belongs to the feds.
He claims not to have abandoned Stephanie at the press conference, just to have been pulled into some crazy wrestling match with someone else. He came back and Ace in the wig has spirited her away.
Sara explains that when Lionel approached her in the parking garage and saved her from rape he explained to her over coffee that he was actually protecting Stephanie and Jon, but could not explain more.
Sara and Lionel are now a couple, Lionel left Colorado with Sara, he proposed and now is going on a press tour to explain the pussy video away.
Jon drops the bombshell during the planning of Ace and Stephanie's wedding that the president of the U.S.A. will be attending and they need a bigger venue.
After pages of Stephanie inwardly wrestling over if the big wedding was too prideful they have a huge shindig with the press and foreign dignitaries joining the president. Yawn. Escapist fiction.
Doug claims Time magazine had been purchased and running out of Omaha back in 2014, which really makes me laugh because that is the exact time frame that Time Warner, owner of Time magazine also owned Patheos. Never happened. He's such an idiot!
Time puts Stephanie curtsying to Ace at the altar on their cover. Well, they sometimes do put things that piss people off on the cover, like that mugshot of O.J. Simpson.
And we're back with Ryker the assassin that took a pot shot at Ace and Stephanie. Ryker remineses over the time he tried to take out the brother pastor of the pastor marrying Ace and Steph, and he failed. A kid dropped a psalter on him.
Ryker is looking to finish the job he promised the governor of California, that toothy Teutonic uggo. He stakes out the honeymooners hotel and tries to shoot Ace in the back of the head just as Stephanie is coming down the stairs with her travel case. She clobbers Ryker with the case and he shoots himself in the leg.
VERY bad foreshadowing as Stephanie had told Ace she'd forgotten 'something' in their room, not her entire traveling freaking vanity case. I guess clobbering a bad guy with a camera or an Ipad wouldn't have had the same ooomph as a vanity case. Why not a bowling ball or an anvil?
This all supposedly takes place at a luxury hotel in Banff, Canada. I don't know what the laws are regarding bringing guns across international borders are between the U.S. and Canada but it's a big no-no in much of the world. First he places the hit attempt at a luxury hotel in Wyoming before claiming the couple spent the two weeks at a hotel in Banff. Make up your mind!
Turns out that both Ace and Stephanie will be attending New Saint Andrews College in Moscow Idaho on full scholarships because Doug Wilson had been braying out about the coming evil times. They stop in the hotel parking lot, pondering their great fortune. Stephanie apologizes to Ace for a crack she made at their first meeting and says this vomit inducing twaddle:
"…it is statistically improbable and biologically impossible for me not to be pregnant. I mean, golly!"
Triple UGH! TMI!
And we're out.
Found this earlier on The Spiritual Sounding Board's Facebook page. Scarily enough this nutcase has a lot of influence. That should terrify all of us.
"So this is the way that sanity can come to seem like madness," Suzanne said to herself. "And I need to do something crazy just so that I don't go crazy."

She clasped the laptop tightly, ignoring the sobbing man tied up in the truck bed as she drove to the recycling center.

Suzanne walked slowly through the recycling bins, coming to stand next to the giant metal compactor. She gazed down regretfully at the battered laptop before giving it a mighty heave into the metallic clutches of the compactor.

A plaintive voice wafted up to her, like the stench of a sewer on a hot day. "Please, please, no, no not my laptop.. don't destroy my masterwork!" the plump and hairy man in the back of the truck wailed.

She flipped the switch, and was greeted by the shuddering metallic noise deep within the machine as it shredded the laptop into just so much circuit board confetti. She smiled and sang "Ride Sally Ride"

This is my wish fulfillment fantasy as I remove this book from my Kindle.
I want my time back.
~~~~~~~~~
Stay in touch! Like No Longer Quivering on Facebook:
If this is your first time visiting NLQ please read our Welcome page and our Comment Policy! Commenting here means you agree to abide by our policies but our main rule is this – Do not be a dick!
Copyright notice: If you use any content from NLQ, including any of our research or Quoting Quiverfull quotes, please give us credit and a link back to this site. All original content is owned by No Longer Quivering and Patheos.com
Watch our goofy rants on YouTube
Check out today's NLQ News at NLQ Newspaper