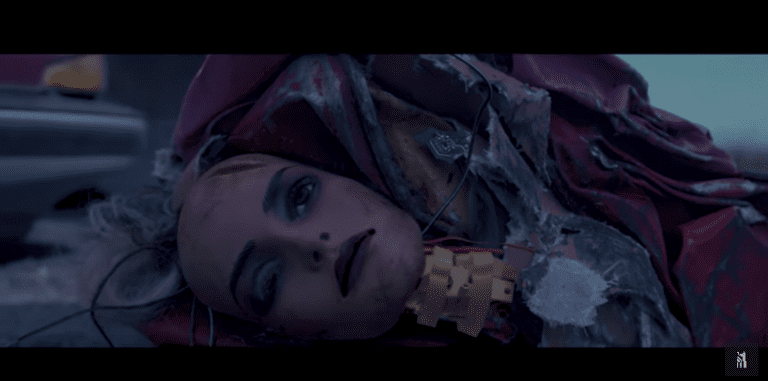 We're back in Doug Wilson's book on sex robots and the boys who like to squash them in a metal compactor. When we were last here we found everyone identifying as Christian breaking the law.
We start today with the hero Ace's parents, Benson and Roberta, having a heart to heart about Ace's actions. Benson wants to reach out to the media, give interviews expressing his sorrow or horror or whatever over Ace's actions. Roberta has said "No"!
Doug has a lot of inner discussion on how Roberta had been a submissive wife for many years,  But that she'd come to realize that she wasn't helping Benson by being so.
Turns out Doug doesn't really mean it, he just means that Roberta has always gone along with Benson's wrong ideas. She says this to Benson.
"Because you are wronging Ace by all of this, and because I have been wronging him by going along with it. And I am not going along with any of it anymore. I am done."
She coolly tells Benson she's going to see Ace, and invites him. He throws up some religious argument about reaching the lost. Roberta tells me that Ace is not lost, but the two of them are.
Benson replies like this:
"Roberta, we both love Ace. But his behavior in this whole tragic business has been tremendously off-putting to unbelievers. They range from disgusted to outraged—Jake showed me our latest internal polls—and so having  a conversation about Jesus with unbelievers is nearly impossible in this climate."
Jaw drop. When has anyone in the Evangelical church ever cared one whit what unbelievers thing? Most ridiculous plot point.
Roberta goes on to accuse Benson of being a hypocrite, based on what she's seen in his online computer browser history. I don't know what that is, and Doug never explains so it must be some pretty weird stuff. She runs out to go to Ace right after this.
Benson is at home in his study fuming over Roberta's rebellion. He starts furiously typing out bullet points in his argument with Roberta, stopping even now and them to consider her words. All it takes is an email from Pastor Rodriguez about baptizing 'alternative members' to realize he's a big old hypocrite. No explanation as to what are alternative members.
"How had Ace predicted the baptism of sexbots?"
So that's what is meant by alternative members? Benson starts gasping realizing that Ace had been right about foodstamps being used in brothels and the legalization of brother-sister marriages. Whoops, is this "Game of Thrones"?
Benson slips knocking his noggin on the floor before coming to this realization:
"Ace is on trial for murder for crushing a mass of programmed metal and plastic. My son has been right about all of this."
The whole idea of baptizing a robot and robot death being murder hinges on one very slim thread, that robots are sentient beings, which, even from Doug's descriptions, they are not. Which means the entire book is just founded on a foundation of jello, unstable and sticky.
Ace and Roberta drink coffee, cry and make up. Benson texts Roberta this.
"You were right about everything, and I have been a fool."
Girlfriend, print that out and laminate those words because men aren't the best about admitting their own fault. Take it out and look at it now and again. Caress it. Baby it. He does go on say he's going to church to take a stand against something, could be the baptism of sex robots?
And yes that's exactly what old Benson is against, a member named Twisse insisting on a special form of membership for his sex robot. Church bylaws required baptism. Yes, but again that only is valid with a human, not a clinking clanking pile of metal. The pastor is stuck between those that do not want to baptize the robots but happen to be the only ones tithing, and everyone else and their robots.
The meeting ends with no decisive actions after another conservative and Benson both quit in a snit. No on robot baptism today.
Seriously? Why is this even being discussed? Not humans, not sentient beings. No matter how much some weirdo wants to keep humping his toaster I don't see any pastor ever declaring that the toaster has an immortal soul that can be saved by Jesus.
Why not just hold a blessing of the robots? Some church bless pets, and lawnmowers and AK-47s, why not robots?
Tomorrow Stephanie tells her daddy how to get a hung jury and more law breaking from Christians.
~~~~~~~~~
Stay in touch! Like No Longer Quivering on Facebook:
If this is your first time visiting NLQ please read our Welcome page and our Comment Policy! Commenting here means you agree to abide by our policies but our main rule is this – Do not be a dick!
Copyright notice: If you use any content from NLQ, including any of our research or Quoting Quiverfull quotes, please give us credit and a link back to this site. All original content is owned by No Longer Quivering and Patheos.com
Watch our goofy rants on YouTube
Check out today's NLQ News at NLQ Newspaper