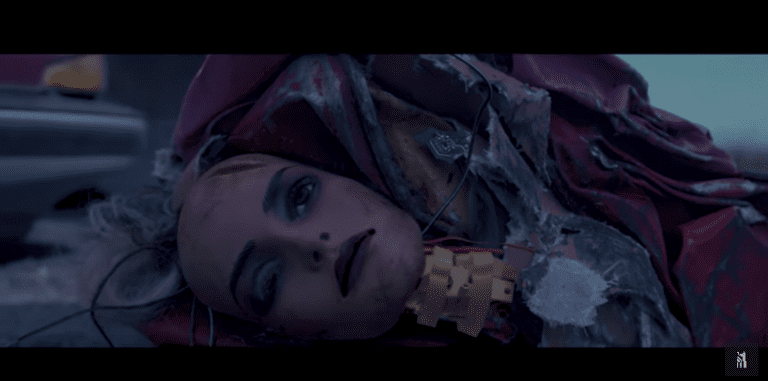 And we're back in Doug Wilson's tale of robot debauchery and the boys that love to crush them in trash compactors "Ride Sally Ride"
When we last left Ace and pals his lawyer was warning him off his daughter Stephanie and she was helping a Mennonite escape Mennonitism. Banal, childish, and very poorly written.
There are finally starting to be critical reviews on the Amazon page pointing out again what a silly tome this is, that it is derivative and unoriginal. Wilson's supporters are busy claiming this is the way the good old U.S.A. is headed now. What a conspiracy theory laden little cult bubble they all must function in to think this has anything to do with the real future.
We start in chapter four and Ace takes a trip to Alabama to talk about sexual something or other. He tells his lawyer Jon Hunt and his daughter Stephanie about his experience being with decent, God fearing folks instead of the degenerate robot humping pot injecting Coloradans.
He spoke on sexual cultures, repressed cultures, dissolute cultures and discipline cultures. Correct me if I am wrong but didn't he squash a robot because it showed him her rubber and metal ta-tas? That sounds very repressive from here.
"Disciplined cultures use sexual energy the same way a giant earth-moving machine uses hydraulic fluid. All of it is channeled and focused—when it stays inside the system, there are very few things one of those machines can't lift."
Should that not be there are very few things one of those machines can't 'move'? Shortly after uttering that inanity that mixes up moving and lifting Ace meets a guy named Thomas Murray and the rest of the chapter is literally Thomas and Ace talking books forbidden in Colorado.
Thomas goes off into conspiracy theory land, claiming that the sex robot companies are doing some pretty gnarly Russian level data mining just to have blackmail materials over the robot humpers. Thomas even tries to make the idea of big oil pipelines, like the one that went through Standing Rock look good and Godly. This is all a confusing mishmash of ideas.
Thomas goes on to say Darwinism has collapsed under the evidence of Biblical scholars and the discovery of a T Rex skeleton with soft flesh intact in the Black Hills of the Dakotas. Throwing the timeline of Darwin way, way off. Pure dumb fantasy here.
Mention of Quiverfull Christians being the only ones having lots and lots and lots of the best sex ever with degenerates being stuck in robotic animal brothels.
"Sex multiplies when it is restricted."
You also get some sick fantasies among people when it is restricted. Hence this dumb book. Doug goes on to claim the more liberal areas of the country are more perverted, more lonely and more sad. Huh?
Chapter five – Ace is holed up in his bedroom reading those forbidden books slipped to him in Alabama. His parents, Benson and Roberta show up, and after pages of angsty dialogue they invite him to move out. Why? Because he refuses to apologize for the robot squashing.
Afterward Ace meets up with Stephanie at a coffee shop, and she invites him to move into her dad's basement. Then there is disgusting shaming of women. Stephanie catches him lusting over the heiny of a barista. Ace rants about how all the girls are wearing skin tight ass enhancing jeans.
Speaking of the barista: "…I do know that if she had put a quarter in her hip pocket, I would have been able to tell if it was heads or tails."
He rants that all these women with their 'wares' on display are issuing an open invitation to any man, but that if some man they don't like takes up the invitation they are offended.
It's called consent, ashhole! It's the law.
Ace follows this judgement by claiming he works hard at not being a pig. Then he tells Stephanie her jeans are too tight. She blurts out she's a virgin. Ace says he is not.
Suddenly Sara, the escaped Mennonite makes an appearance, going from temp job to temp job before landing at the local D.A.s office as a temp. She's going to be working for the gay lawyers prosecuting Ace. What a convenient plot device for Doug!
Chapter six – Ace rushes over to Jon Hunt's office to confess about his sinful sex life. Ace also states he did not molest the sex robot Sally, claiming he even dressed her in a modest t shirt to cover her chesticals before tossing her into the scrap metal press.
"It was a thoroughly satanic temptation"
Again, with just about everything else that Evangelicalism claims is satanic this is lame, trite and silly.
Sara is back at work at the D.A.s office, hearing of Ace's case, and makes the decision due to the cursing and unhappiness to take a hand in helping Ace.
Chapter seven – We're introduced to Governor Emmanuel Felix of California, who is described as an 'economic nincompoop'. And ugly, not freakshow sideshow ugly, but just plain old ugly, yet charming.
He schemes to be president, even leaning on a Supreme Court justice. I guess we are supposed to believe this is Arnuld Schwarterwhatever because Doug tosses in that Austrian birth and other identifiers.
"…becoming the American president would involve catering to all the rubes and cornpones in the fly-over section of the country, and Felix didn't think he was up to that. His skin twitched just thinking about it."
This is especially richly ironic considering yesterday our President Donald Trump meted out an insult to the folks of Erie, Pa by saying something very similar.
Doug makes Felix very clueless about money, which runs counter to everything we know about career politicians.
"Free pornography was a basic human right."
Cartoonesque levels of evil here.
Felix schemes and fumes over Ace's crime, compiling his own secret army to extract justice. What drugs is Doug on? Every single time I think this stupid book cannot get any more clown like and lacking all reality Doug takes it up another few dozen notches.
Then we are back to Ace and Stephanie, with Stephanie getting big mad when Ace opens the door for her. Pages and pages of the world's silliest argument. While they are arguing someone does a driveby but is foiled by a pothole, forcing the bullets to spray harmlessly elsewhere. What. The. Heck?
Ace protects Stephanie and it forces her to have feelings for him. Ugh. Please! Too much information, and we're out. This is just way too revolting in every way.
~~~~~~~~~
Stay in touch! Like No Longer Quivering on Facebook:
If this is your first time visiting NLQ please read our Welcome page and our Comment Policy! Commenting here means you agree to abide by our policies but our main rule is this – Do not be a dick!
Copyright notice: If you use any content from NLQ, including any of our research or Quoting Quiverfull quotes, please give us credit and a link back to this site. All original content is owned by No Longer Quivering and Patheos.com
Watch our goofy rants on YouTube
Check out today's NLQ News at NLQ Newspaper