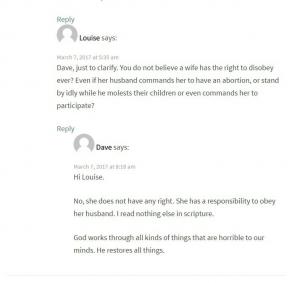 We've looked at the commenters before at Lori Alexander's blog The Transformed Wife. Usually it's something by an authoritative male figure lacking any finesse or logic, like her husband Ken or internet defender Trey. But today let's look at the comments by some of the ladies on her recent posting telling everyone that thinks Joy Duggar is too young and uneducated to have children to shut up.
Anon M – Self Described Duggar Defender Troll
Michael Pearl has pointed out about some Amish women in their community wishing to homeschool their kids. And they don't go to school after the age of 13 and often can't read well, etc. But somehow they end up raising highly intelligent kids. Some going on to become neurologists and cardiologists with very good incomes. Their education was poor, but they have a mother who taught them persistence, determination, problem solving, etc. And they often came out top of the class. Amazing considering they generally aren't taught after 13 and are then expected to run the family farm or business alongside their parents. So "college education" has NOTHING to do with it. Their success in life is largely influenced by the parents.
Candice – A Rational Commenter – Surprised Lori hasn't deleted her comment