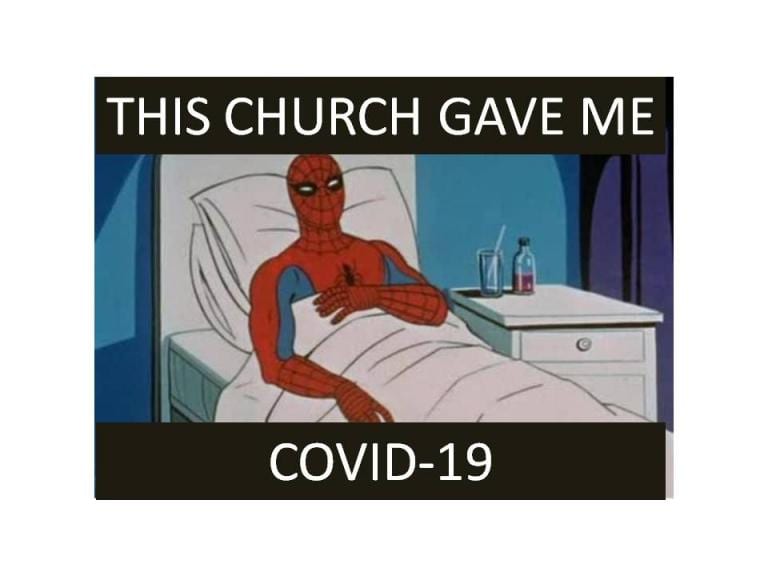 No regular post today. I am finding I cannot laugh, or gasp at the usual suspects in Quiverfull. So we're going to go with the Open Thread. Putting random links and news from the pandemic and how it effects us.
Monday morning – the Dow Jones Industrial Average just opened more than two thousand points lower than close on Friday. The automatic circuit breakers that halt trading have been triggered several times now. This is all after the Federal Reserve lowered interest rates again, this time to zero, to keep this from happening. Fears over the virus and the government's mishandling of the crisis is impacting the market.
Many school systems are now closed in the U.S. along with restaurants, bars, churches and other places people gather.
People are now not just stockpiling toilet paper, hand sanitizer and food. Weapons and ammo seem to be a popular choice just based on internet chatter. This is a far more troubling trend than just toilet paper.
The hording of items and wiping out of store inventories is spreading to other nations now. Seeing stories on how hard it is for senior citizens worldwide to get needed groceries and medicines.
Late last night Panama closed their borders to everyone but citizens and legal residents. This puts people in the process of applying for residency in a very bad position because of the need to leave every 90 days to renew their visa because it blocks their return. Many expat boards are filed with nervous discussions about breaking the visa requirements and taking ones chances with immigration.
In many places in South and Central American now there are strict rules in place on public gatherings, closing businesses and quarantines in place.