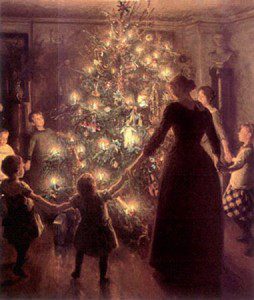 "The Holidays" are undoubtedly one of my favorite times of the year, but they also make me defensive. I have a lot of Pagan friends who seem bothered by the idea that I celebrate Christmas. Why anyone should concern themselves with what one celebrates (and doesn't celebrate) is beyond me, but I do appreciate them worrying about me. I celebrate Christmas for a variety of reasons, and I don't think I'm alone in doing so within Paganism.
There are also lots of atheists who celebrate the holiday, and adherents of faiths that aren't Christian or Pagan. My Hindu neighbors across the street put up lights for Diwali and decorate their front porch with lights and evergreen branches at Christmas. I don't think they've converted to Christianity within the last month, so they must see the holiday as being about more than Jesus. They aren't alone either, I think for most people Jesus has very little to do with Christmas in the present day. Holidays are living, breathing things, and they change and adapt over time. Just because something was mostly about one specific thing in 1400 CE doesn't mean it's that way in 2014.
More Holiday content at Raise the Horns:
The History and Origins of Santa Claus
The Other Gift Givers: Beyond Santa Claus
Christmas Traditions: Christian or Pagan?
Christmas Is Not Yours or Mine (On the True Origins of the Holiday)
Best Yuletide Cartoons
The New Testament and the Nativity
Four Things People Say at Christmas (That Are Most Likely Wrong)
Every holiday celebrated in the United States has evolved and changed tremendously over the last 200 years. New traditions have been created and old ones tossed out with equal vigor. There's never been any one specific way to celebrate Christmas and there's not one today.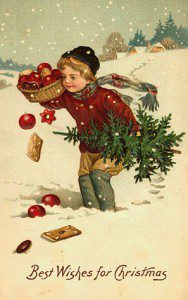 Christmas is a combination of many different influences. I have always been able to see Paganism within the trappings of Christmas. Much of that is because historically many Christmas decorations and customs have strong pagan roots. I'm not sure I can "appropriate" Christmas as much as I can "re-appropriate" it. Since many of the decorations and customs associated with it are generally pagan and were used by the Greeks and the Romans (evergreen branches, lights, gifts) the gods honored in my house certainly understand them. With the exception of the poinsettia there's at least some connection to ancient paganism(s) within every decoration up in my house.
Even the Christian story shared this time of year has pagan elements (and in some ways mirrors my own beliefs). Jesus is not a carbon-copy of previous pagan gods, but his birth narrative has elements that were undoubtedly influenced by ancient paganisms. The miraculous stuff in the sky, supernatural events at his birth, the whole virgin thing . . . . these stories exist because they were colored by ancient pagan faiths and because Christians were competing with those faiths. Also we celebrate the rebirth of the Sun at the Solstice, an idea often expressed in the idea of a Goddess giving birth to a sun-god on the longest night of the year.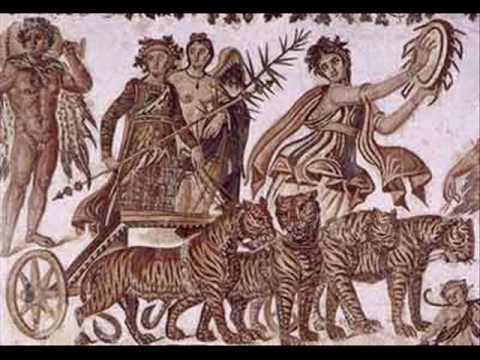 I have a lot of Christian friends who see Christmas as a strictly Christian holiday, and that's fine. A holiday is what you make of it of course. If someone wants to see it as strictly being about Jesus, that's their right. Of course if one wants to do that they have to get rid of all the Christmas icing and most of the cake as well. I'd never deny that Christmas certainly can be a Christian holiday, but that's not the only way to celebrate it.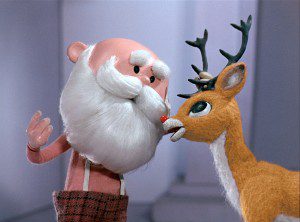 Christmas is mostly secular. I was out shopping with my wife a few weeks ago looking for some holiday decorations. We were mostly interested in lights for our porch, but we also thought it would be rather funny to find a glow in the dark baby Jesus to stick between our Christmas Tyrannosaurus Rex (lovingly named "Reggie") and our Christmas R2-D2. Except for a few Christmas cards Jesus and his entire family were nowhere to be found. There were no Jesus lawn ornaments and no banners for sale reading "Jesus is the reason for the season." He and his family were completely absent at the three stores we visited.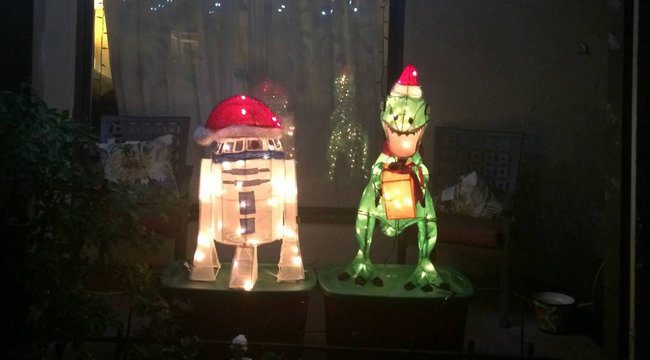 Over the last 200 years Christmas has become an almost completely secular holiday. The trappings have never reflected Christianity and now the majority of the mythology we share doesn't either. Christmas is more about Santa and Rudolph than it is about the Nativity or even the Winter Solstice. "Christmas Carols" used to be the one place Jesus maintained a dominant presence during the Holiday Season, but even that has eroded. Last year's ten most popular Christmas songs were all secular in nature, and number ten was sung by an atheist (we miss you John Lennon!). It's true that more "traditional" hymn type carols are recorded on a year to year basis, but that's simply because Joy to the World is no longer under copyright.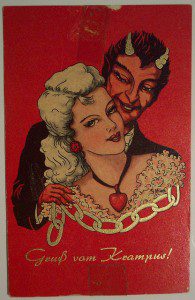 All of this isn't anything new either, it's been going on for hundreds of years now. Look at Christmas Cards from the Nineteenth Century for instance. The majority of them are about Santa or wintry scenes. In some countries it was easier to find a card with Krampus on it than the baby Jesus. If we we are what we watch, then the secular version of Christmas is winning on our TV screens. The only overtly Christian Christmas cartoon left on the broadcast networks, A Charlie Brown Christmas, was trounced in the ratings this year by Rudolph the Red Nosed Reindeer (6.8 million viewers versus 10.67 for Rudolph).
Rudolph the Red Nosed Reindeer almost single handedly makes the case for Christmas as a secular holiday. If Christmas was truly just about the birth of one guy there's no way Santa would ever contemplate having to cancel Christmas on account of bad weather. That's precisely what happens in Rudolph. Perhaps someone, somewhere, sees Rudolph as a Christian allegory with Rudolph as Jesus, Yukon Cornelius as Peter, and Santa as Pontius Pilate, but I don't.
Christmas is a federal holiday. In the United States Christmas is a federal holiday. Since our Constitution states that "Congress shall make no law respecting an establishment of religion" I have to assume that Christmas as a holiday implies that December 25th is capable of being interpreted in a variety of ways. In addition Christmas didn't become a federal holiday until 1870, and by that time it was certainly being celebrated in a mostly secular manner. I think Easter is far more important to Christianity from a theological perspective than Christmas, and yet that is not a federal holiday. (In a weird aside, attendance at our church actually decreased when the Christmas holiday fell on Sunday. We went down from two worship services to one, and Sunday School was generally cancelled!)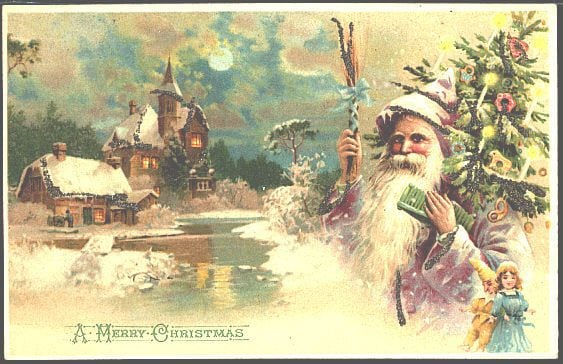 My family celebrates Christmas. If you grew up in a family that didn't celebrate Christmas, it's probably easier to leave the holiday behind. As for me, I grew up in a family that celebrated Christmas in a very big way. It was a holiday we went "home" for and when I was young I spent it at Grandma and Grandpa's house. For our family it was never a religious holiday, we didn't go to church on Christmas Eve or anything, we simply enjoyed one another's company and opened up a lot of presents.
My family had a very odd tradition of putting almost nothing underneath the Christmas Tree until after the kids had gone to bed. There are few sites more magical than a living room that had been empty just a few hours before suddenly filled with sparkling packages and presents. We were allowed to open our stockings at 6:00 am back then, but no gifts until everyone else was up (usually by 9:00 am, better if it was earlier). We didn't get a lot of stuff growing up throughout the year, but we did at Christmas, and those are some of my happiest childhood memories. Because I treasure those memories so much, I'm going to continue to play along with the holiday.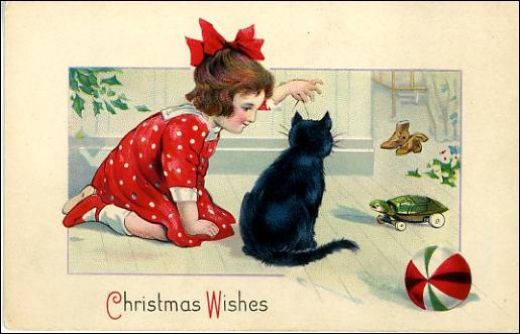 As an adult my family has continued to celebrate the holiday. I send presents to my Dad, he sends presents to me. It's just what our family has always done. The tug of family tradition is strong and I didn't leave my family when I became a Pagan, nor do I expect my family to readjust its holiday celebrations just to fit me. The Mankey family celebrates Christmas, and if your family doesn't, that's fine too.