Have you been a good Pagan/Witch/Druid/Warlock/Polytheist this year? Perhaps you know some good Witches deserving of a gift? Or maybe your Druid grove is prepping for "Secret Holly King" (like Secret Santa but with a sacrificial deity) and you need a present for someone? Whatever your shopping needs are, you can probably find something worth buying in my annual "Pagan Things Made by Pagans" roundup of the best, brightest, and most creative in our little community.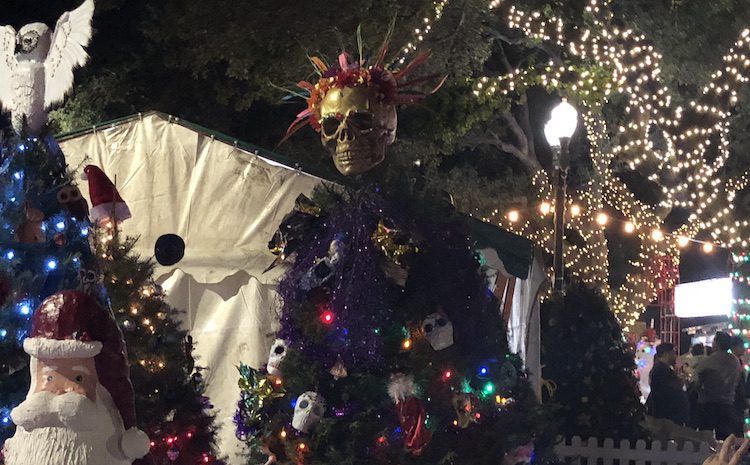 Why do I do this list every year? Because we should buy shit from one another! A magikcal item actually crafted by a magickal person is going to be far more cool, useful, and well, magickal, than something made by a person who doesn't care about our community (or even know that it exists). I'm not going to shame people for where they shop, but picking up a gift or two from a Pagan artisan can have a huge positive impact on Greater Pagandom.
And for those of you who don't like Yule or the shopping that comes with it, simply turn back now and go do something else . . . .
PUT THIS ON YOUR ALTAR OR AROUND YOUR NECK-POTTERY, JEWELRY, AND MORE
Several years ago one of my coven brothers donate a beautiful plate to our coven and we've been using it for cakes and ale ever since. I had no idea where it came from until I recently ran across the website of Sweetwater Pottery! They make some of my absolute favorite ritual ware, you can see it all in the picture below . . . the pentacle plate, the merry meet plate, and that chalice with the tree on it! I need more of this stuff in my life.

I have an equal amount of stuff from Gaean Allusions Studio, including Pan and Dionysus mugs, two pentacles, and a libation bowl. Oh look wife, they are now selling a Sasquatch mug which you should put in my stocking. And it came across my radar a bit late so there's no picture here, but Awdog Studios also makes some of the coolest cups I've ever seen in my life.
I'm a sucker for anything with a tree on it, and this year one of my favorites is this Tree of Life Pendant (with moon!) from Angela's Agates. Need a little more love in your life, how about an Aphrodite necklace from Faerie Wickd Creations made from amethyst, rose quartz & larimar with a sand dollar on the end? I love this. Need something a little less lovey dovey? How about this hematite and black onyx necklace (with a skull) from Stella Magia Designs? The Anvil and the Hammer make everything they sell, as their website says "I first pour molten copper into ingots. I then create links which I hand hammer or use other decorative elements on," that makes blog writing sound easy (and a bit trivial). That description is from their hammered copper necklace.

BABY IT'S COLD OUTSIDE-GLOVES & OTHER WEARABLES
The song is a little creepy, but dear reader it is getting cold outside, so why not warm up with a pair of gloves? OK, these just aren't any gloves, these are Hecate mittens! (And judging by web traffic here at Patheos Pagan a lot of you really like Hecate). Looking for something a little more Norse? Solinox also sells Rune mittens, along with a lot of other mittens, mugs, and wearable things. The maker of those mittens happens to live near my old stomping grounds, Lansing Michigan, where I was a member of a Pagan student group named Green Spiral (super important to me because it's where I met my wife amongst other things!). Speaking of Green Spiral Rrrose Pix just happens to sell green spiral scarves fearting "luxuriously soft botanic silk fabric made of beechwood."
Worried that mittens might get in the way of typing on your phone? How about some fingerless gloves from the Real Crystal Crow? Designed to resemble dragon scales, these gloves are both stylish, practical, and will at least keep your palms warm. And when that winter cold chaps your lips head over to Wildwood Institute's website and pick up some Lip ReLeaf, perfect as a stocking stuffer.

Henna won't keep you warm this Winter, but it might make you the coolest looking person at PantheaCon, ConVocation, and/or Paganicon (those are all three festivals I will be at this February/March, and buying a friend a pass to one of those events would also be a cool gift!) Not sure just how to do henna? Well you could just buy a kit from Castle Art & Import and then get to drawing on yourself or your friends. Castle Art also sells some of my favorite moonstone jewelry.
Make no mistake, the next item comes from my Etsy store, but it's unique and one of a kind, and I really don't do infomercial a whole lot on this blog. Besides, the art was created by Laura Tempest Zakroff, and the term was coined by one of my favorite radical frenemies. So the "BroWitch" thing isn't all mine, but I do wear the shirt and sell the shirt. Yup, BroWitch t-shirts are a thing and you can buy them here. (And when they are gone, they are gone, so they are destined to be not highly sought after collector's items.)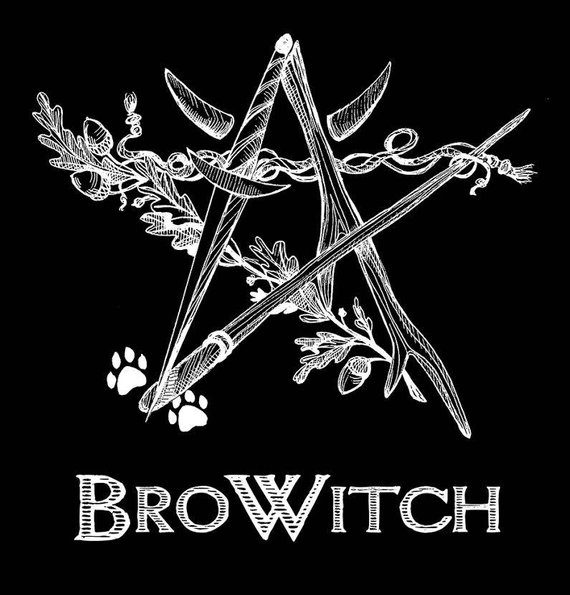 GODDESSES GODS & MORE MAGICK
A quick peak around my coven's ritual space will reveal a copy of things. You'll notice a whole lot of ritual tools, two dozen Books of Shadows, and a whole lot of art and statue. Most of the statues and art come from three sources: Maxine Miller, Mickie Mueller, and Laura Tempest Zakroff. These three ladies produce some of the most magickal and amazing art ever!
Let's start with Laura Tempest Zakroff whose shrine prints (deity images on wood!) stand at our Watchtowers. Not only are Tempest's shrine, temple, and altar prints awesome, but since they come in three sizes there's something that will fit in almost any space! I'll admit I'm most partial to the Pan and Aphrodite prints, but that's probably because my wife surprised me with them just a few years ago. Want something a little more poster like? Tempest has her Mother Matrix image available as a poster! Perfect!
Tempest also sells calendars, coloring books, and cards (who knows when you'll need to send a fellow Witch a note or three?) She should have some Yuletide cards available soon, though they won't include the Krampus. You can also pick up an altar cloth here.

I've written a few books over the last couple of years, and three of them included art by Mickie Mueller. Mickie is awesome and a super talented artist. It's hard to decide just where to start with Mickie. Cups? Pentacles? Tarot Tins? Yule Tree ornaments? It's all there at her shop! I'll also throw a special shoutout to her deity prints, of which there are over 60!
Sacred Source was one of the first places I ever ordered a statue from, and they currently have statues available from both Mickie and Maxine Miller. Mickie's Triple Goddess statue is a favorite of mine, and there seems to be a huge sale going on of Maxine Miller statues at Sacred Source. Her Brigid statue occupies prime real estate in our temple room.
Over at Maxine's store you can order prints (her botanical prints would look great near an herb collection, just saying), cards, apparel, an oracle deck and a whole lot more. I think I own a little bit of all of that. Heck, I even own a small bag she sells. She also sells pirate gear if you like that stuff or your name happens to be Angus.
Never before in one of these gift guides are Story Goddesses (and at least a God or two) from Brigid's Grove. I think these are fabulous and are useful for tapping into the energy of this and all the rest of the seasons. I'll admit I sometime like the ambiguous deity look instead of putting up a particular and specific deity.
YOU HAVE TO SMELL THIS!
I'll admit that I often ask my friends to help me find things to put on this list, and this year I got a disproportionate amount of suggestions in the "smell category." I'm not sure exactly what this means. Is our community not bathing enough? Does everyone's house smell bad? Do I smell bad? I mean I shouldn't, I did just take a shower using Wild Women Soaps.
Speaking of soap, Emerald City Soaps come in a variety of scents and are 100% vegan. There are the expected scents of course, things like Midnight Lavender and Midnight Rose, but there's also bacon (relax vegans, it's still vegan) and Michigan Breeze which smells like "the cool scent of an Upper Peninsula pine forest." (I'm relieved that it doesn't smell like a University of Michigan Frat House.)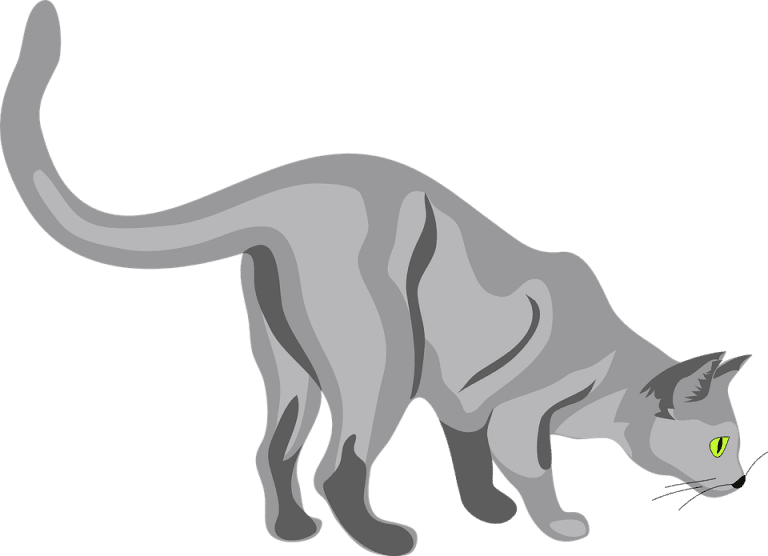 Have a friend who needs some soap and some incense for their home? You can get both at Devonshire Incense & Soap. My friend Astrea Taylor (who writes the blog Starlight Witch here at Patheos Pagan) tells me that Devonshire makes the best incense. Wanna know where I get my incense? Look no further than The Amber Wolfe, who sell blended, combustible incense, no sticks, cones, or charcoal required. (This is especially important if you are allergic to the binders in those products.)
Aromatherapy can work wonders, and make your house smell like at least a thousand bucks. Sages Aromatherapy has a variety of products available for health and healing, from roll on essential oils, to oils designed for specific aliments like migraine headaches and balms for arthritis there's a lot to like (and buy).
Have a hipster to shop for? You can get beard oil at Gypsy Scents, along with soaps, bug repellant essential oil blends, and even a spray that will help you sleep. Gossamer Stones sells some wonderful massage oils, bath soaks, and oil blends sure to perk you up this Winter.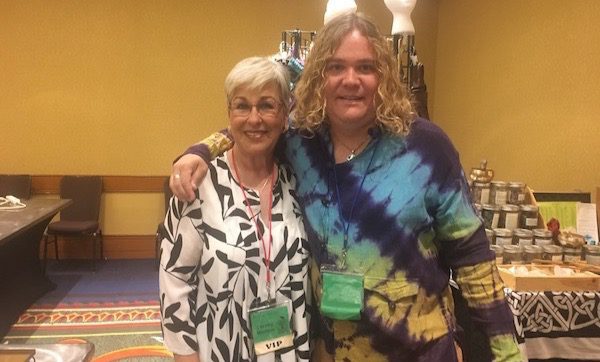 I also feel like I would be neglecting my duties as a Witch who likes to stick it to the man if I didn't say a few words about Dorothy Morrison's Wicked Witch Mojo line of oils and spell candles. I swear by Dorothy's "Bitch Be Gone" oil and a few others. Good stuff. And Dorothy makes her stuff with the help of Coventry Creations run by Jacki Smith and Patty Shaw who of course do great work.
OFF THE BEATEN PATH
Want to keep the gifts flowing year round? How about a Subscription Box (Roots, Stones, Dirt & Bones Curio Collection) from Shamanic Root Witch? I gotta admit a monthly collection of new magickal stuff every month sounds like a lot of fun . . .But is it possible that every month might be too much for you? How about just for every sabbat? You can get a complete ritual in a box every sabbat with a Blessed Be Box curated by our own Astrea Taylor.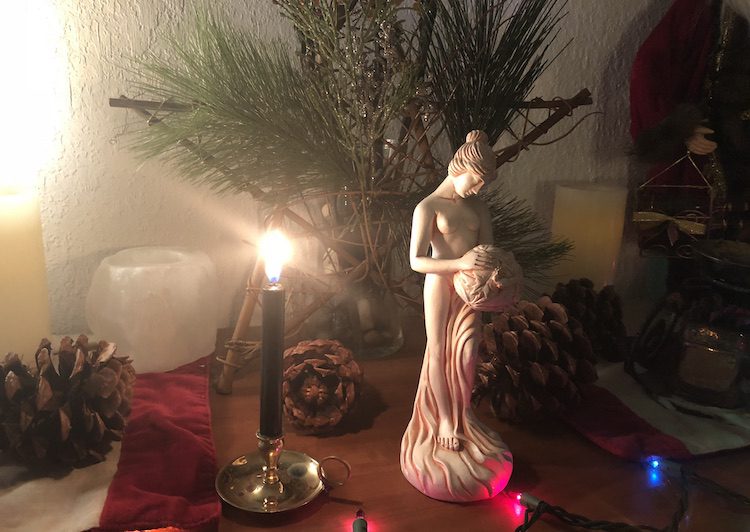 Drums aren't cheap, but they are amazing gifts. Some of my favorite drums can be found at The Different Drum. Speaking of the Different Drum, artisan extrodinaire Don Schultz was just featured in Witches and Pagans magazine (send a gift subscription to a friend).
The art of Maya Ravensong is magickal enough to go up above your altar, but is also cool enough that you can give it to about anyone and they are certain to like it. Perfect when you are trying to bring in a little magick to the office or your parents house but can't go full pentagram.
BOOKS & TAROT CARDS
I love giving books as presents, mostly because they are easy to wrap! There are no weird corners on most books, and they only require like three pieces of tape. It doesn't get any easier than that. We are currently living in a new golden age of books which means there's probably something for everyone out there!

One of my absolute favorite books of 2018 was Pamela Coleman Smith: The Untold Story publish by US Games and written by Stuart R. Kaplan with Mary K. Greer, Elizabeth Foley O'Connor and Melinda Boyd Parsons. This book is more than a simple biography, it's a detailed look into the world of Coleman Smith, the artist who brought to life the Smith-Waite (more popularly known as the "Rider-Waite") tarot deck. This volume features much of Smiths's artwork, much of it reproduced for the first time anywhere, and all in color. This is a gorgeous book and a must have for any serious fan of the Tarot.
Looking to get a gift for your favorite Traditional Witch? Look further no than Besom, Stang & Sword: A Guide to Traditional Witchcraft by Christopher Orapello, and Tara-Love Maguire (published by Samuel Weiser/Redwheel). This book has been generating rave reviews and is destined to become one of the "must read" books on the list of any aspiring Traditional Witch. What goes best with a book about Traditional Witchcraft? How about the Traditional Witch's Tarot Deck, created by Maggie Elram and our very own Kelden. Both of these are must have for discriminating Witches!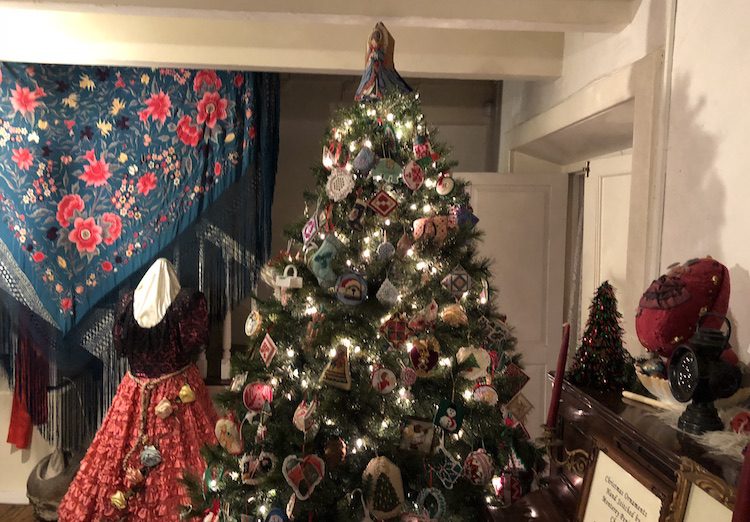 Do you have a dog lover on your holiday list? Well you might want to pick up the Magical Dogs Tarot illustrated by the great Mickie Mueller with her husband Dan. Think I'm showing too much favoritism to dogs here? Don't worry I actually don't like dogs and really prefer the Mystical Cats Tarot by Lunaea Weatherstone and (again!) Mickie Mueller. Need something to pair with your cat Tarot? How about Deborah Blake's Little Book of Cat Magic? Do you hate both cats and dogs? Sorry, there is no "I Hate Pets" tarot deck, yet at least.
If you are like me, you probably keep your Tarot cards in the original box they came in. But those boxes often break down into junk in less than a year. Why not get a nice embroidered Tarot bag/pouch from a place like Kira's Magic Spindle. I had trouble figuring out where I was going to slot these bags in this post so there's no cute picture to show you, but Kira makes beautiful bags in a variety of designs. You can find bags with foxes, dragons, owls, pentagrams, Hecate, Thor, Odin and more at her store. These are really nice.

This next bit is completely self-serving but since this blog post took hours of work and clocks in at over 2000 words, why not pick up some of my freaking books? The Witch's Athame and The Witch's Book of Shadows both have awesome new covers, and my The Witch's Altar (with the great Laura Tempest Zakroff) was just released. Speaking of Tempest, her amazing new book Weave the Liminal: Living Modern Traditional Witchcraft is scheduled to be released in very early 2019, but we bet it comes out earlier than that. Same with my super new book, Transformative Witchcraft: The Greater Mysteries, which is like the best thing I've ever written (or will probably ever write).
This list took me six hours to write and assemble today. Please share it on social media.
For more gift ideas see my lists from year's past!
Pagan Things Made by Pagans for Pagans 2017
This one is the first one I wrote back in 2014.
For those who indulge in Secret Befana
Another One, I have made a lot of these!
And finally last year's edition
Happy Holidays!