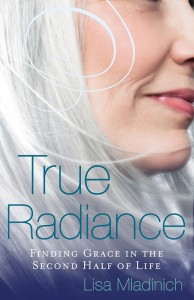 Women often struggle with discerning their inner beauty, wrestling with the flesh of our being as we age. A friend, Lisa, who exemplifies what it means to be a lady and age with grace, has written a lovely book on seeing ourselves as God sees us.
The promise of True Radiance is simple: Prayerful, faith-filled women become more beautiful as they age, not less. As a woman matures spiritually, as she grows in wisdom and holiness, she increasingly reflects a radiant inner beauty that touches others in countless ways.
If you've ever felt negative about the onset of middle age with its array of physical and psychological challenges, this book can help you redefine your perception of aging. Along the way, you'll gain a greater understanding of the possibilities for relevance, value, and contribution waiting to be discovered.
Positive, personal, and practical advice from fellow traveler Lisa Mladinich will inspire and motivate you to thrive in the second half of life.