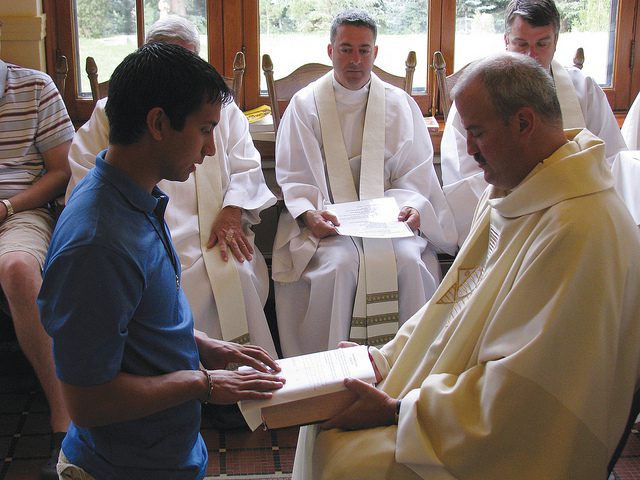 Ascension Press has released the beautiful video below to encourage young men to consider the priesthood. I am drawn to the raw honesty of these young men's testimony. It also appeals to me that this is a video about vocation to the priesthood that focuses on God, instead of us.
Too much of our discussion about vocations focuses on attacks on the liturgy, women in the Church and other things that are supposed to make us more worthy of God. That leads to blaming, attacking and limiting one another. It creates self-righteousness and hurtful behavior that drives people away from Jesus rather than drawing them to Him.
Vocation to the priesthood really is about God and His call. We need to trust Him more and our prejudices and rages less.
Enjoy the video. It's well worth the look.