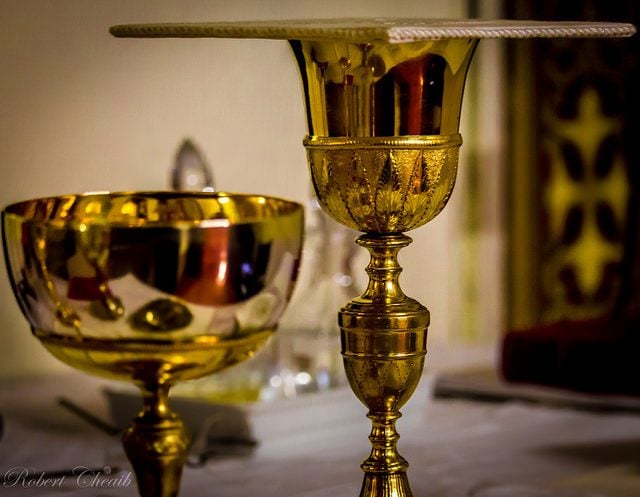 I know I'm supposed to get all in a lather about this.
But, frankly, I think it's ok-ish.
Father Dan Letourneau, who until recently was the pastor at what we Okies call St Joseph Old Cathedral in downtown Oklahoma City, has been outed as a married man. It seems that last November, Father Letourneau secretly got married. He then tried to hide it and continue his work as a priest. He succeeded in this until just recently, when the Archbishop found out about his marriage.
Archbishop Paul Coakley, Archbishop of the Diocese of Oklahoma City, had this to say about the situation:
This is obviously a very serious violation of the commitments, obligations and duties of priesthood. I deeply regret his decision and the impact this has had on the Catholic community and the people he has served. I will continue to pray for Dan and for those who have been hurt by his actions.
Obviously, Father Letourneau should have been a big boy about this and left the priesthood before he tied the knot. But, I'm far more sympathetic than appalled by this turn of events. I would imagine that the embarrassment and humiliation are scalding for both Father Letourneau and his wife.
It's painful, having your life with its human stuff paraded around in public, and that's all this is: Human stuff. On a scale of one to ten, this "crime" barely makes a one. This is a personal and, on a human level, understandable, situation made of normal human emotions and normal human fear of fessing up.
Love makes a fool of all of us from time to time. It certainly has me.
The deeds are done and nobody was hurt except Father Dan and his bride. The months of lying and sneaking must have been miserable for both of them. His time as a priest is over. Now they can begin their lives as husband and wife out in the sunshine and for real.
Personally, I'm all ok with Father Dan and his bride. I wish them a long, happy, holy marriage and a great big Catholic family.