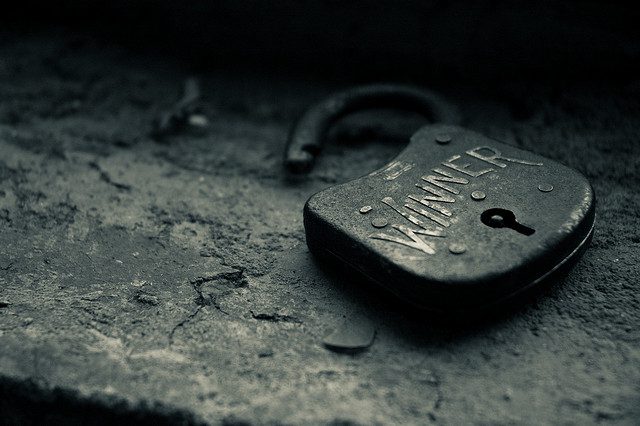 They're going to keep going until they lose this war they've won.
Gay marriage is knocking over barriers everywhere. After a long, hard fight, it appears that gay marriage proponents are winning. If they were smart, they'd take "yes" for an answer and pick up their winning marbles before people start changing their minds.
But gay marriage proponents may be among the worst winners in political history. I'm beginning to think that, for whatever reason, they are just too dumb to take "yes" for an answer.
Maybe the reason is that it was never about marriage in the first place. It was always about affirmation.
It's beginning to look like this whole debate over marriage was and is about forcing everyone, everywhere, to affirm to gay people that they are ok human beings. The trouble with that is that people who are that hungry for approval and affirmation from other people are also usually shot through with emotional holes that no amount of affirmation and acceptance will ever fill.
You can't love people like this enough for them to feel lovable. You can't accept them enough for them to feel good about themselves deep down where nobody's looking. And you can't affirm them enough to satisfy the gnawing empty spot in their souls.
The serious part of this is when, as so often happens in America, people with holes in their souls try to fill those holes with political action. That is one solution that, believe me, ain't never gonna work.
Politics is never the place to go for affirmation, love or spiritual healing. Politics is the cold, cold world of power and more power. People who go into that world with some cockamamie need for affirmation hanging out are going to get used and abused and left in the dumpster when the users are through with them.
That's as true of big-name preachers as it is of gay rights advocates. Politics is no place to find yourself. It is, rather, one of the deepest pits in which to lose yourself.
Gay rights advocates have played a mean, hard game, winning this fight to change the legal definition of marriage. They've enlisted many of the power players in our society, including the media and much of the corporate world in their column. They've resorted to personal attacks, public vendettas and character assassination. It has worked for them because they got the backing of the power players in the media in doing it.
But it would be a mistake bigger than Texas to think that these power players share an agenda with anyone based on touchy feely things like human rights, much less hungers for affirmation and acceptance. Those things are opportunities for manipulation and exploitation to power players. Nothing more.
They have their own agendas and those agendas are always about power and money. This current fight to restrict and entomb the First Amendment freedom of religion in a behind-church-doors coffin is at base about power and money and eliminating opposition to the agendas of those who hold power and money.
So long as the gay rights people, or the nitwit atheists, or any other group, serves the purposes of the power brokers — in this case weakening the one remaining societal force with the voice to challenge their hegemony — they will be bestest friends. But friends like that will leave you alone on a dirt road with a storm coming anytime it suits their purposes to do so.
Gay rights leaders need to consider carefully what they are doing by broadening and continuing this fight for what they said all along they never wanted, which was to force people to violate their religious beliefs and participate in gay marriage against their wills.
They need to consider it, because it does not advance their cause of gaining public support. In the long run, this kind of behavior will raise up an opposition against them that is unlike anything they have ever encountered before.
They also need to consider that the freedoms they are attacking keep them free as well as everyone else. They are seeking affirmation by attacking the basic freedoms on which they have been able to advance their own cause.
It would be a mistake of mammoth proportions to assume that the same power brokers who have aided them in this fight and who are gleefully using them to attack the one institution that speaks with force against the evils of corporatism are their friends. Gay rights leaders and these power brokers have been using one another.
But if gay rights leaders think the power in question is actually theirs, they are mistaken. If they also believe that this same power will not turn on them when it suits, they are naive to the bone.
When that day comes, these freedoms which they are now attacking may very well be the only thing that stands between them and whatever evil their erstwhile allies seek to visit on them. Tyranny is not the way to achieve freedom. Violating other people's human rights is not the way to ensure your own human rights.
Crushing a few small business owners under the government heel will not assuage the gnawing hunger for affirmation that drives gay people in this fight. It will instead weaken the ability of all the people, everywhere, to defend themselves against the increasing hegemony of power brokers that seek to use all of us.
When gay rights no longer is useful to those in power, they will turn on gay rights. They'll do it because corporate interests do not and will never act in moral ways. They are amoral and nihilistic to the core, and they always follow the money.
My advice to gay people is to take yes for an answer and be happy. Live your lives and try to heal those wounds inside you that won't be filled. Find your solace in living and loving, not hating and attacking.
Politics based on coercing other people will not heal you. It will only wound you further. It also stands a very good chance of raising up a long-term and principled opposition that will reverse the things you have accomplished.