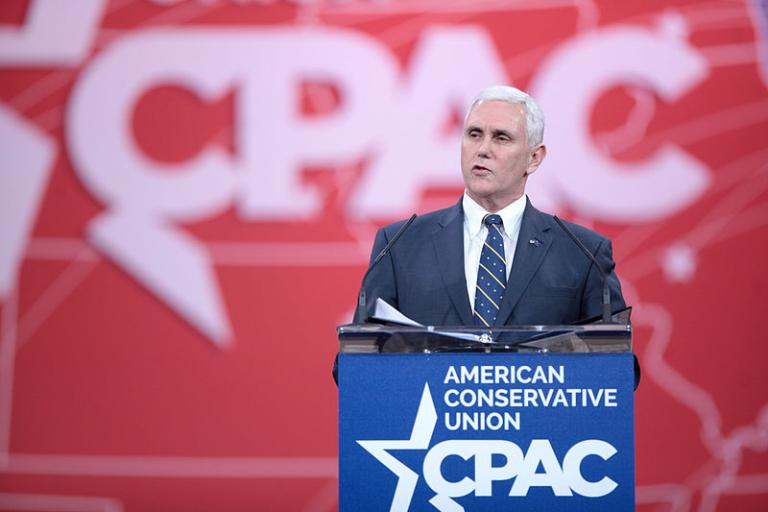 I wrote a post a couple of days ago in which I asked the question Are Gay Marriage Activists Too Needy to Take Yes for an Answer?
The combox response was immediate and vociferous. Before I could say "wedding cake," the discussion had abandoned the matter of political exigencies, as well as the weighty Constitutional questions involved, to become a discussion about whether or not gay people are people (yes) and what causes homosexuality (as of today, unknown, but I'm personally betting on a combination of causes both genetic and social, along with unique personal vulnerabilities.)
It seems that nobody is willing to deal with the real issues involved in the media drubbing of Indiana in favor of the use of government force against a long-held and time-honored religious belief that spans the millennia, circles the globe and directly challenges the freedom of religion of fully 70% of the American electorate. Likewise, nobody wants to discuss at all — and I mean at all — the vicious corporatism involved in corporate heads directly and effectively dictating the actions of governors, as Wal Mart did in Arkansas, or as many other corporations are trying to do with Indiana.
Nobody asks what, pray tell, does a corporate boycott of a state mean? Is Apple planning to close its Apple stores in Indiana? Is it planning to refuse downloads from the app store to Indianians? If it tries this, will it be legal? Corporations are certainly allowed to sell their products where they will, but are they allowed to use the sale of their products as direct political blackmail of elected officials? Are cell phone companies allowed to refuse service, are corporate hospitals allowed to refuse treatment, to citizens whose elected officials vote in ways that offend the plastic sensibilities of corporate heads?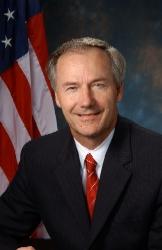 How far have we gone down the road toward corporate fascism, otherwise known as corporatism, when these businesses feel no temerity whatsoever in using their clout to dictate public policy in this manner?
None of this is a surprise to me. I've seen the Oklahoma Chamber of Commerce shove people around like garden variety thugs for a long time now. I've seen the corruptions of legislation written by corporate thinkers and passed by a toady legislature to the detriment of the people. I've seen a legislature and a governor that flat-out refused to provide storm shelters for school children in this most tornado-bound of states because the Chamber of Commerce wanted to repeal the tax that would have funded it.
So I'm not surprised at all to see the corporate leaders decide to flex their muscle on a national scale to bring errant elected officials to heel. And I'm also not surprised to see those elected official tug their forelocks, bow from the waist and perform as ordered.
Both political parties have their corruptions. I'm going to write Monday about a corruption coming from the Democratic White House. But the Republicans are corporatist puppets first, and everything else, including pro life, pro family, pro second amendment, and pro religious freedom, second. These things we care about are campaign slogans to them in exactly the same way that "getting America working again" is a campaign slogan for the Democrats.
Elect a majority Republican governing body and what do you get? Corporatism.
Elect a majority Democratic governing body and what do you get? It appears that what you get, at least from the White House, is abortion and gay rights thinking points, mainlined into the body politic.
In the meantime, nobody's going back to work. Nobody's children are any safer from the next big tornado. Nobody is living fat except the people who bought and own the government to the point that they are now going public with it and publicly instructing governors, as happened with the Governor of Arkansas, as to how to perform their office, and (get ready for this, now) the governor is doing what he's told.
That's one aspect of this sorry mess.
The other aspect is the outrageous shark-jumping on the part of gay marriage advocates. They've strained credulity repeatedly by equating their wedding cakes and flowers with the massive and singular violation of human rights that we call segregation. This is a bogus argument. (A statement that I'm sure will engender endless rounds of circular debate.)
The political exigency is that gay marriage advocates are endangering their still unsolidified victories in the sphere of gay marriage by seeking to conflate themselves with people who were slaves in this country for several hundred years, and who then were subjected to massive violations of their basic human rights by legal structures that clearly violated both the Constitution and the Gospels.
Gay people have their just claims about mistreatment as well, but the public mistreatment of homosexuals has pretty much fallen by the wayside. As it should have.
If they're smart, they'll take yes for an answer and let time resolve this debate about wedding cakes. If they're stupid, they'll keep on harassing and attacking hapless individuals and ruining their lives. They'll pit themselves against basic freedoms that belong to everyone, including themselves.
This is stupid politically, because it raises up an opposition they have not dealt with before. That is those people who actually treasure freedom of religion in this country, irregardless of gay marriage.
It is also stupid because almost all gay people are down here the pits with the rest of us. Empowering corporations to attack the one voice capable of challenging their hegemony over our government and our way of life, which is the Church, is a little bit like arming the mob that wants to burn down your neighbor's house because you don't like your neighbor. How long before that same mob, armed with the weapons you gave them, will turn on you? When they do, your neighbor, who would have come to your aid, will be too weak to fight.
To get back to the post I put up earlier. I think that this combox avoidance of dealing with the reality of this present situation is telling. Ignoring the issues at hand to go  skittering down the worn-through debates of just how human gay people are, and what causes them to be gay in first place kinda makes my point. If that doesn't make my point, then I offer the splendid display of emotional fireworks the post created.
It wasn't a post attacking homosexual people. It was a post warning of the utter cold-bloodedness of politics. But the ire it wrought was entirely along the "how can you saaaayyyyy that about me?" line. The reason, I think, is that I accidentally hit a nerve. Neediness is at the bottom of a lot of this political sturm und drang. My advice to gay marriage advocates is to get your head out.
Politics is an uncaring bosom on which to lay your emotional head. Gay people are the same as straight people. Nothing will fill the holes inside their hearts except the love of God in Christ Jesus. Take those sorrows, rejections and self-questions to the cross.
Politics is a tool. Use it freely as any other American citizen should. But do not confuse it with your worth or your value as a child of God. There is only one affirmation any of us needs. Without it, no other affirmation will suffice. Go to the cross. And trust Him. Just, trust Him.
Jesus loves gay people as much as He loves any one else. He wants to enfold you in His mercy. He wants to lift your pain off you and set you free from the chains that bind you. Go to Him and trust Him.
As for politics, We the People need to get together against these overbearing corporatists while we still can. By that I mean all the people, both gay and straight.