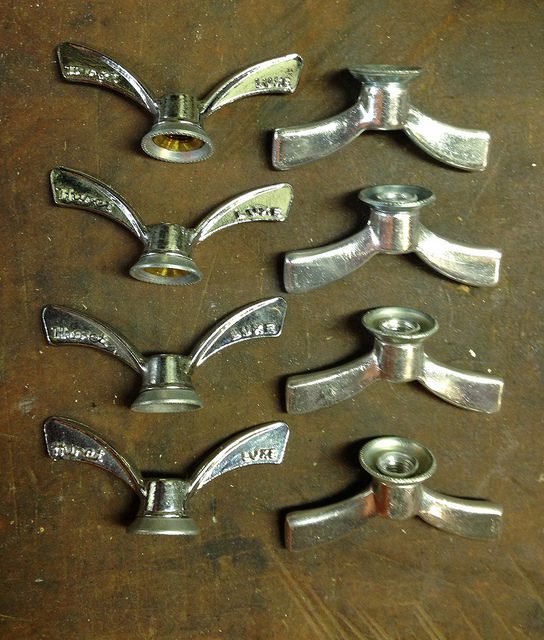 Yesterday, we were informed by left wing nut Catholic bashers that the Catholic Church Will Now Forgive Your Abortion. 
This was described as a departure from the bad old days when the Catholic Church didn't forgive such sins. It was credited to Pope Francis and his efforts to make the Church more "relevant."
"Relevant" as it used to describe the Catholic Church by left wing nut Church bashers, means that the Church is going to get with it and join the trendy new zeitgeist in canceling out personal responsibility before God. We can have our god, they tell us, but in order for him to relevant (to them) he must conform to them. Ie, our big G God Who makes the rules, must become their little g god who follows the teachings of the whats happenin' now.
Presumably, when what's happenin' changes to some other trope, our newly minted idol will follow course. That shouldn't be much of a stretch, since the little g god they want truly is an idol of their own making. We can change what little g gods expect of us because little g gods are us.
That was yesterday.
Now comes the right wing nut Catholic bashers and their lying, smearing attack on the Church.
The folks over at Western Journalism evidently decided that yesterday was the day for them to repeat the slander that the Catholic Church has Gone Socialist. They spread rancid hate butter on this wormy bread in their lead paragraph by saying that Pope Francis is — you know I'm gonna say it — a "Marxist."
If that isn't purple enough, they add that "the Roman Catholic Church has joined the campaign for a global socialist state that could turn into an anti-Christian tyranny."
This isn't bias. It's Looneytoons without the laughs.
The "evidence" for these bizarre lies?
Well, Pope Francis has met with Raul Castro and "other Marxists." The article claims that this meeting with sinners is "a new Catholic scandal as significant and terrifying as the presence of pedophiles in the church." It questions "how conservative Catholics can continue to pay respect to a pope intent on making friends with the enemies of religious liberty."
Then, it gets to the real motive for this Catholic bashing. Pope Francis is writing about climate change or the environment and he speaks out for the poor.
You know, like somebody else Who once said, "Blessed are the poor," and "If you do it to the least of these, you have done it to me." That guy.
As for the Pope's concern about the environment, give it a rest folks. Remember Somebody Else once told us, all of us, that we had "dominion" over the earth.
I don't believe that grant of dominion said anything about rape the earth, pillage its resources by slave labor, concentrate wealth in a few hands and impoverish everyone else, destroy every animal that walks the planet except for those you keep as pets, make the air unbreathable and the water undrinkable, all for the almighty profit of multinational corporations who dominate governments to the detriment of their citizens around the globe.
St John Paul II spoke of corporatism as a great evil that destroys human dignity and human life. Pope Benedict XVI did the same. Both popes also spoke of the threats to the environment.
So far as I can remember, the Beatitudes and Jesus' words about the judgement have not been removed from any Bibles. True, they are thoroughly ignored by fallen clergy who, like their left-wing brethren who bow down before the D, prostrate themselves before the R.
But if you follow Jesus Christ, as opposed to puppet political jesus, you've got to know that Pope Francis is right on in what he's doing, just as St John Paul II and Pope Benedict XVI were right on.
As for Pope Francis meeting with sinners, well folks, that's what people who want to convert the world have to do. I've got a big news flash for you: It's very possible that Mr Castro, who's talking publicly about converting, may end up entering heaven while the self-righteous, Church-bashers behind this article stand outside.
I'm getting that notion from the same big G God Who said Blessed are the poor and if you have done it to the least of these you have done it to Me. He's the One Who told the fallen priests and sold-out officials of His day that prostitutes and tax collectors would enter the Kingdom of Heaven before them.
These slimy Church-Catholic-Christian bashers, both of the left and the right, need to get wise. Their false gods of abortion, gay marriage, euthanasia, corporatism won't save them on the Day of Reckoning. What are they going to do when they stand before the Living God and face the fact that they used their time and their talents to drive people away from Christ? How much worse for those who committed this terrible sin in order to make money, promote themselves and bow down to the R and the D, or, to the corporatist empires who pay them?
People who write this tripe do not need to be attacked. They need to be pitied. No matter how much money and fame they garner by attacking Christians, Christianity and the Catholic Church, they are laying up dross for themselves in eternity.
They need our prayers.
What they should not get is our followership.
Christians who abandon Christ to follow after these false prophets of false gods of the left and the right are leaving the Way and going down the path to perdition behind them.
Follow the Pope. Stay with the Catholic Church. And do what Jesus tells you to do.
Anything else is the wrong path.
From Western Journalism:
Since we published our article, "Catholic Church Captured by 'Progressive Forces,'" it is starting to dawn on many in and out of the media that Pope Francis has come down on the side of the "progressive," and even Marxist, forces in the world today.

Writing on TheBlaze and commenting on the pope's friendly meeting with Cuban dictator Raul Castro, Catholic writer Stephen Herreid of the Intercollegiate Review called the pope's dealings with Castro and other Marxists "a new Catholic scandal" as significant and terrifying as the presence of pedophiles in the church. He wonders how conservative Catholics can continue to pay respect to a pope "intent on making friends with the enemies of religious liberty."