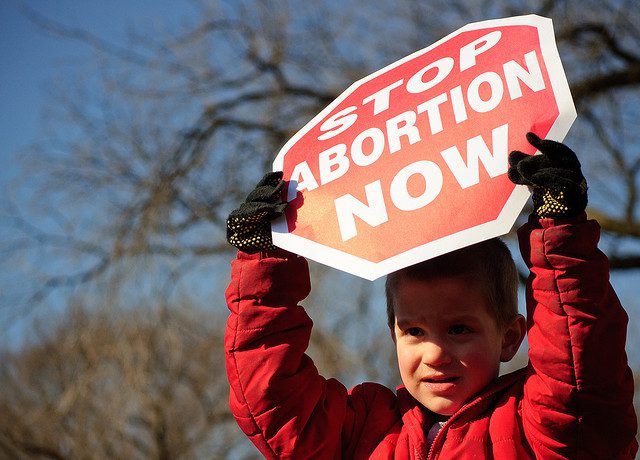 I've read a couple of articles that seem to take this thing seriously. I've no idea why.
Someone has created a web site announcing that they are 6 weeks pregnant and demanding donations of $1 million to stop them having an abortion.
The web site is anonymous with zero details or corroboration.
My advice: Ignore this, and the articles being written about it. There are enough real things out there to raise your blood pressure. This deal isn't one of them.
To look at the website, you can go here, but I wouldn't advise it.
Here's an excerpt of the language.
I am a twenty-six-year-old female and I am currently 7 weeks pregnant. I have every intention of having an abortion, but I'm giving you a chance to stop it.

… On July 7th I will start accepting donations on this page. I will accept donations for 72 hours, the same amount of time this state currently requires a woman to wait after a consultation with a doctor until she can have an abortion. If one million dollars is raised in those 72 hours then I'll have the baby, give it up for adoption and every cent of that one million dollars will be put in a trust fund for the child, which he or she will have access to when they turn 21.

I'll keep none of the money for myself …

…I will do my best to remain anonymous in this process as what I aim to prove has nothing to do with me personally. I hope to give the American public a concrete example that the conservative right in America doesn't actually care about the life of a child