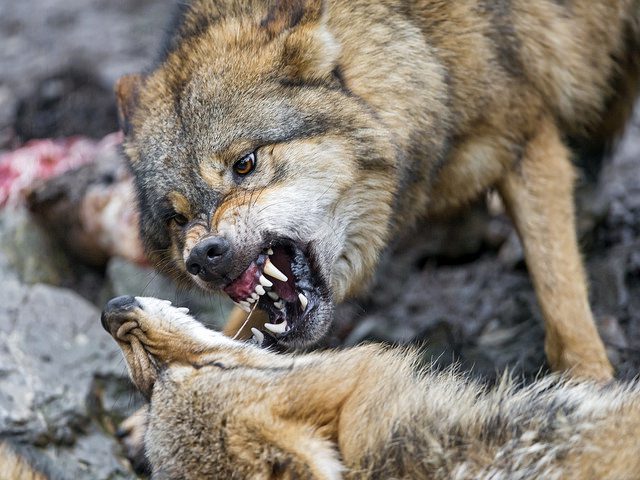 People still come to me for help, solace and advice.
It's a natural adjunct to 18 years in public office in this community. People know me, and they've learned over the years to trust me. Not only that, they've formed the habit of turning to me when they want to talk about something they can't discuss with the people around them because they know that I won't, ever, talk about what they tell me.
I left office a year ago, but I didn't stop being the mother confessor for a lot of South Oklahoma City folks. I don't know if I ever will.
The Supreme Court sent a number of people my way since last Friday, all of them looking for solace in the face of personal attacks they had suffered because of the decision on gay marriage. They called me on the phone, approached me after mass, in checkout lines and while I was running errands. I also had internet encounters of the same type that went far beyond the boundaries of my community and my personal friends.
Here's the summarized version of what they told me:
There was a lot of yelling and screaming in certain circles this weekend. It was directed at Christians in their personal, and, heretofore, safe personal relationships. It was also directed at priests who spoke about the decision from the pulpit. One friend, who gave me permission to discuss this, witnessed an ugly blow-up at a longstanding poker game she and her husband go to. The people there hold diverse opinions about matters of faith and morality, but they've been meeting for this friendly get-together on a regular basis for years.
This week, the atheists in the group refused to practice civility. They cursed the Lord, called Christians bigots and homophobes and were otherwise verbally insulting. According to my friend, this began with a celebration on the part of the atheists over Obergefell. She said she felt like, "OK, you won your deal, have your celebration." She said the Christians at the table kept silent.
But when the celebration turned to repeatedly cursing the Lord and calling Christians ugly names, she said one of the Christian men told them to shut up. It devolved from there into two men squaring off to fight one another. At that point, my friend stood up and told them to stop it.
She said, "I've never forced my faith on you. I don't come here with a Bible telling you what to do. But you are disrespecting me and my Jesus and I will not stand for it. You stop this now or my husband and I are leaving and we won't be back."
My friend is the most soft-spoken Hispanic woman you'd ever meet. I've never heard her raise her voice. Not once. Not ever.
She said the room fell silent and everyone sat back down. But she doesn't think she and her husband will be back for more fun next week. They are through with the group.
I've heard stories of spouses calling one another names and people walking out of mass on their priests. I also had Public Catholic readers directly ask me what they should do in the face of this hate that is being directed at Christians.
I think that my friend gave a template for how to handle friends who are not family. We really need to stand our ground. If the people we call friends do not respect us enough to allow us the space and personal dignity to hold our own beliefs and act on them, then the friendship is on sick and sad grounds. I know from personal experience how painful this is. But there is nothing we can do but let them go.
That also goes for priests who have parishioners walk out on them when they teach what the Church teaches about marriage from the pulpit. Many of these walkers away will walk back later. But whether they do or not, priests must still teach the truth. They have a responsibility before God to protect their flocks from the error of grave sin. Silence in a situation where their parishioners are facing this kind of abuse is cowardice. It is a shepherd, running away to protect himself when his flock is in danger.
Family members are a bit more difficult. There are several gay people in my family and we've never had a problem. The reason is simple: We love one another. I may not support gay marriage, but when my gay family member has to go to the hospital or is in trouble with the law or just lonely and feeling bereft, they know that I'm there for them. I will sit in the hospital waiting room, go to the trial and hang out with them when no one else will.
They do the same for me.
What is politics, compared to that?
However, this sort of familial sanity does not prevail in all families. Children, in particular, are too willing to use their parents' love for them, a love they do not doubt or they wouldn't do this, as a form of blackmail. "If you love me, you'll desert your faith and back gay marriage."
Chose me, or chose Christ. That is the thing in the balance.
All I can say is that you must never stop loving people because they are jerks and bullies. But no one — no one — can be put between you and Jesus. Jesus has to be your first loyalty.
That doesn't mean you lecture them or even try to get them to change. Even if you do this with the intention of saving their souls, it is still the wrong thing in this circumstance. They are too set on their downward path to listen. Their ears are stopped and their hearts are hardened.
All you can do is love them and continue to love them and reach out to them in love. That, and keep the faith with your faith in your own life.
Aside from the fact that Jesus Christ must be your Lord or He is nothing to you, what they are demanding is far beyond the right of any person to demand of another. It is a crude and vicious violation of your integrity as a human being, of your natural human rights as a person.
At bottom, it, as my friend said, "disrespects" you. I heard a discussion this weekend in which someone more knowledgeable in these matters than me said that these kinds of attacks on the integrity of another person's soul are always an indicator of disrespect. They do not respect you and your right to believe as you believe.
Disrespect at this level is disrespect of you as a person. You have a responsibility to yourself, to God and to the person attacking you not to accede to this. Mutual respect is the beginning of genuine trust. It is the foundation on which all good human relationships are built.
If I cannot trust you to respect me as a person enough to allow me the dignity of making my own choices in matters as profoundly personal as faith and morality, then I can not trust you at all. There can be no friendship, no true relationship, without this basic level of respect and the trust that comes from it.
I don't know if my friend should go back to her poker game or not. It's possible that the people there heard her and that they will respect her in the future. But if they do not, she really does have to leave.
I know my friend well enough to know that she would take a lot of disrespect directed at her, personally. But she will not abide disrespect to Jesus Christ.
That has to be the bottom line for all of us. Even the most co-dependent among us must stand for Christ in these times.
Do it in love. If you love someone, give yourself the freedom to keep on loving them. Never send someone who is really close to you away. If they leave, that is their choice. But when and if they decide to come back, welcome them home with the same love you felt before they left, and then let the past go.
Love hurts in times like this. The people we love are the ones who can and will nail us to the cross. But if our first love is Jesus, He will help us through this. Stay the course, my friends. On the other side of this Gethsemane, you will find that your faith in Him is stronger, your walk with Him closer, your love of Him, deeper.
You may lose trust in the people around you, but your trust in Him is a rock on which you can build your life.