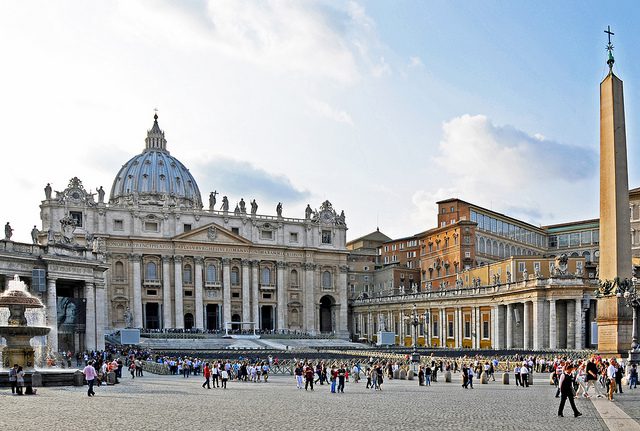 My friend Kathy Schiffer has the story.
Remember the high-ranking Vatican priest who chose the opening of the Synod on Marriage to announce that he's gay and then ride off into the sunset with his boyfriend and a book deal? His bishop has laicized him.
I wonder how this guy managed to rise so high in the Church in the first place.
Here's a bit of what Kathy Schiffer has to say about it:
The Polish priest who declared his homosexuality on the eve of the Synod on the Family, Fr. Krysztof Charamsa, has been laicized. Bishop Ryszard Kasyno, bishop of Pelplin (Poland), sent a letter to Fr. Charamsa on Wednesday, October 21, notifying him that he may no longer celebrate Mass, administer the sacraments or wear a cassock.

The action against Fr. Charamsa comes as no surprise, considering the priest's carefully executed attack on the Church he served. Charamsa, who held a press conference October 2 with his boyfriend and announced their love relationship, had apparently been planning to disrupt the Synod with his "coming out." He presented a 10-point "liberation manifesto" against "institutionalized homophobia in the Church" and announced the upcoming publication of a book detailing his twelve years at the heart of the Vatican bureaucracy.

He was immediately fired by the Congregation for the Doctrine of the Faith, where he had worked as a senior official; but it took just a little longer to complete the investigation which resulted in his removal from priestly service.