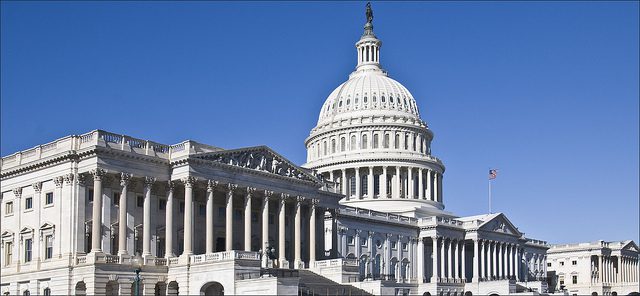 The United States House of Representatives voted this afternoon to defund Planned Parenthood.
Commenters are saying that the vote is largely symbolic, since the bill will most likely never be heard in the Senate. However, there are procedural ways around that. Also, if the bill is amended, it might pick up a few Democratic votes.
We need several things to get this into law.
I wrote a summary of things that we can do to have the best chance of making a law for CatholicVote. 
Here is part of what I said:
The United States House of Representatives passed a bill this afternoon defunding Planned Parenthood 248-187.

Three Republicans voted against the bill. They were: Representatives Charlie Dent (PA), Robert Dold (IL), and Richard Hanna (NY). Two Democrats voted for the bill. They were: Representatives Dan Lipinski (IL) and Collin Peterson (MN). Representative Steve King (R-IA) basically abstained by voting "present."

According to Fox News, the bill would transfer monies that currently go to Planned Parenthood to what are called "government-backed community health centers." This does not sound as if the bill moves the monies to local health departments. But I am not sure.

This is a critical first step in defunding Planned Parenthood. However, a successful effort at law-making must overcome two hurdles. First, it must garner 60 votes in the Senate to stop potential filibusters. Second, it must be able to overcome a presidential veto.

Read the rest here.