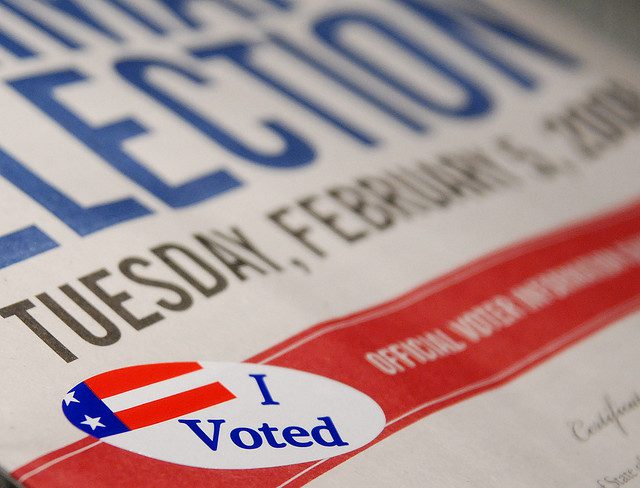 This is another take on the question of judicial overstep by the judge who imprisoned Kim Davis. I wrote it for Catholic Vote.
Here's a bit of what I said:
Kim Davis, Democrat, went to jail rather than violate her Christian values. For this, she is getting hammered by those who think they own the Democratic Party and can decide who gets to be a "real" Democrat.

Donald Trump, Republican, supports sending her to jail. Meanwhile, Republican Governor Bobby Jindal has issued an order in his state protecting court clerks' right to religious objection.

It's all kind of a mess, isn't it?

This jibes nicely with a comment by Robert George, who is Chairman of the United States Commission on International Religious Freedom. Professor George said, There really ARE two kinds of people in the world: those who will go to jail rather than do what's wrong and those who will send them there.  

In addition to being willing to send people to jail, Mr. Trump appears to also be willing to demolish the separation of powers that keeps us free.

That's a huge problem with this whole scenario that most people are overlooking. Mrs. Davis is not an administrative appointee. She is not an at-will employee. She is a duly elected official who holds her office by the direct will of the people. Let me clarify what that means: Her authority comes from the people. Courts do not have the power to imprison elected officials based on how they perform their elected duties.