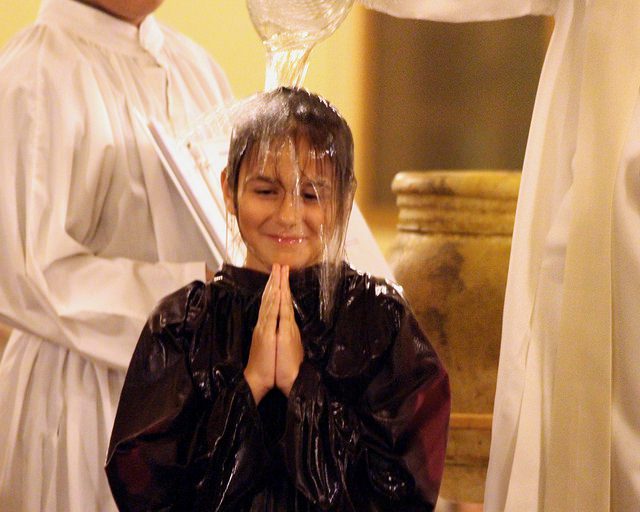 It appears that reports of the Catholic Church's demise have been greatly exaggerated.
In fact, it appears that they are 180 degrees off the mark. American Catholics chalked up astronomical percentages of approval for both their Church and the Holy Father in a recent poll conducted by the Public Religion Institute.
There were sighting of the usual Catholic confusion about their Church's teachings. I think that's to be expected. After all, the Catholic Church is both the largest church in the world and and the largest religious body in the United States. There are a lot of Catholics, which means there are also a lot of opportunities for addlepated thinking.
That's what makes these survey results so compelling. If you can get 90% of a group of people this big to agree on anything, you've pulled off quite a coup. Considering the the Church has been under continuous attack and bashing and that it has managed to add a lot of fuel to those fires with its own clerical failures, the numbers are even more astounding.
I wrote about this for CatholicVote. Here is a bit of what I said:
How does the much-vaunted power of Pope Francis' open-hearted approach to the papacy play with American Catholics? It turns out that it plays very well. The numbers reflect an almost universal love affair with this black-shoed, old-car-driving, selfie-taking man who is Peter.

American Catholics are happy their pope. Fully 90% have a favorable view of the Holy Father, and 89% also have a positive view of the Catholic Church. Those are power numbers that any world leader would envy. They don't just reflect popularity. They speak of the sheer political power of the Church, of our ability to reconvert Western Culture, if we will just do it.

Any politician will tell you that their single most important demographic is their base. Most of the time, if your base turns on you, you are dead in the water. That is why it's so hard to get an elected official to change their position on barn-burning issues such as abortion. A move like that is a little bit like jumping from one horse to the next in the middle of the Kentucky Derby. Chances are, both the jockey and horse are going down.

The Catholic Church may very well end up as the last lone soldier in the fight to re-convert Western civilization to traditional Christianity. This survey provides good news concerning that task. Our base is solid, if confused. Go here to read the rest.
NOTE: The opening sentence of this post is a paraphrase of a quote by Mark Twain.