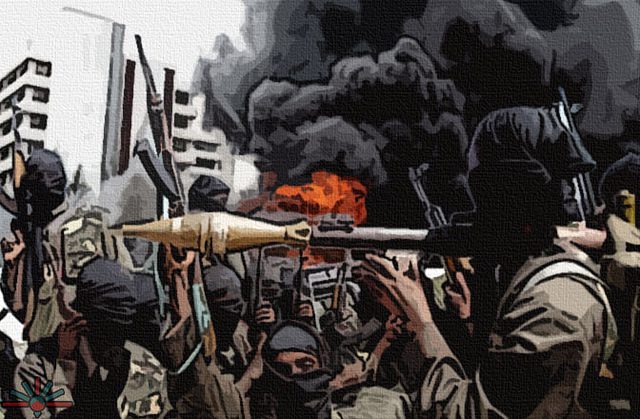 Boko Haram used a suicide bombing to kill 32 people and wound 80 others in northern Nigeria yesterday. The attack occurred at a truck stop.
Nigeria's military has reported that it has stopped several suicide bombers recently. It has also killed and captured militants and destroyed Boko Haram camps.
If this is true, it is a huge step forward and a big change for Nigeria whose military has often seemed to be colluding with the terrorist group. However, analysts says that Nigeria's military is not able to hold ground. It takes an area and the muslim extremists move somewhere else. Twenty thousand Nigerians have been killed by Boko Haram in the last six years.
From Fox News:
YOLA, Nigeria – A night-time suicide bombing blamed on Boko Haram extremists killed 32 people and wounded 80 Tuesday at a truck stop in northeastern Nigeria, an emergency official said.
Tuesday night's blast breaks a three-week hiatus in bombings after a string of suicide attacks culminated in twin explosions in mosques in two northeastern cities that killed 42 people and wounded more than 100 on Oct. 23.
One of the mosques attacked was in Yola, capital of Adamawa state, where the insurgents struck again. It was the third suicide bombing in as many months in a city overflowing with some of the 2.3 million refugees driven from their homes by the Islamic uprising.
At least 32 people were killed and about 80 wounded victims were evacuated to hospitals after Tuesday night's blast, coordinator Sa'ad Bello of the National Emergency Management Agency told the AP.