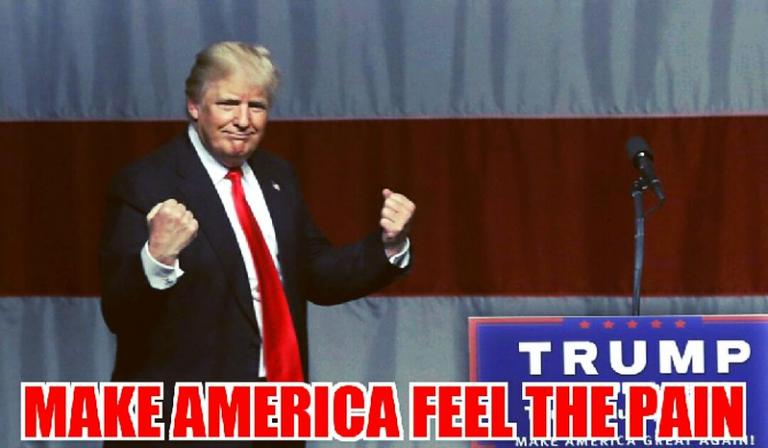 The Lancet is one of the two or three premier medical journals in the world.
In a remarkable move, they have issued a call for Americans to oust Donald Trump from the presidency and "elect a leader who will support rather than undermine public health experts who are battling the COVID-19 pandemic."
The Lancet's editorial further stated that "the Trump administration has marginalized the Centers for Disease Control and Prevention to a degree that is dangerous for both the US and the world."
They also decried what they called Trump's "incoherent and inconsistent response" to the COVID-19 pandemic.
I would add that Trump's penchant for firing anyone who tells the truth and replacing them with his stooges is setting us on a dangerous course. We're going to end up with one of the most incompetent and corrupt governments in the world.
This editorial is verification of what thinking Americans already know: President Trump is dangerously incompetent. If he is re-elected, the damage he will do to this country will only be exceeded by the number of people who will die and the irreparable harm that will be done all around the world as a consequence of his corrupt and crazy governance.
There's no question that The Lancet is right about the dangers of Trump's unhinged governance. Trump is crazy. Anyone can see it.
The only real question is whether or not Trump will attack the Lancet in one of his tweets. Since Trump doesn't read, the only way he'll know about this is if his fave television commentators talk about The Lancet's editorial.
Will Morning Joe refer to it? Will Hannity go off on it and make up a bunch of obvious lies about it? Will one of the late-night comedians sink their teeth into it?
Unless that happens, the prez will probably never learn of it. But just for fun, let's suppose that, say, Fox and Friends decides to denounce The Lancet for questioning their boy. Maybe they could get Dr Oz to come on and tar one of the world's foremost medical journals for them.
What do you think Trump would tweet in reprisal to The Lancet?
Would he call it "the has-been Lancet, that used to do great stuff but is now a loser?"
Would he say that The Lancet is "proof that the UK is a loser country, with an old woman head of state, people tell me I should have an affair with her, but I say she's not my type."
Will he mention that "nobody reads The Lancet, I've never heard of the Lancet and I'm very knowledgeable about this stuff, people are surprised by how much medicine I know, but I get this stuff. Besides, I have an uncle who was at MIT."
Or will he tweet that "the has-been loser Lancet has the worst ratings of any magazine, my tweets have 60 million readers, everybody says I should start a magazine of my own, I can tell you, it would be fantastic, the best, you've never seen anything like what it would be."
I dunno. Predicting what someone as crazy as Trump will do is like stepping on a grape and predicting which way the juice will squirt.
Assuming one of these commentators reads The Lancet's editorial and mentions it on one of Trump's television shows, what do you think he'll tweet in response?
From NPR:
Americans should oust President Trump from the White House and elect a leader who will support – rather than undermine – public health experts who are battling the COVID-19 pandemic, British medical journal The Lancet says in a newly published editorial.

The unsigned editorial sharply criticizes the Trump administration, saying it has marginalized the Centers for Disease Control and Prevention to a degree that is dangerous for both the U.S. and the world.

"Americans must put a president in the White House come January, 2021, who will understand that public health should not be guided by partisan politics," the journal says.

Two months after Trump declared a national emergency over the coronavirus, the U.S. is by far the worst-hit country in the world, with more than 1.4 million confirmed cases and 85,000 deaths from COVID-19, as of midday Friday, according to data compiled by Johns Hopkins University.

Far from the worst-hit parts of New York state, new outbreaks are emerging in places such as Minnesota and Iowa – developments that The Lancet says are renewing questions about what it calls the Trump administration's "inconsistent and incoherent national response" to the crisis.
Note: Hat tip to the reader who brought this editorial to my attention. Thank you.