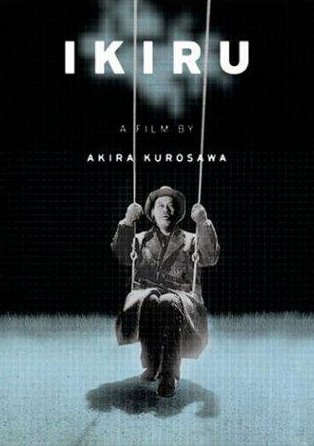 This post is part of a ten-part series drawing from the Arts and Faith Top 100 Films. You can read the introduction the series here, along with the schedule of films to be featured.
What would you do if you discovered you had terminal cancer and had only 6 months to live?
Some might seek to enjoy all the fleshy pleasures this world has to offer.
Some might seek revenge for all the powerlessness they had experienced in their lives.
Some might take a trip long dreamed of.
Some might try to redeem a long empty life by doing one good thing for others in this world.
Akira Kurosawa's 1952 film Ikiru (meaning "to live") shows us a man who chooses the latter. It also, fascinatingly, would provide the counterpoint to one of the greatest television masterpieces of all time (and certainly one of my favorites), Breaking Bad. In Walter White, we have a vision of the second option above. Show creator, Vince Gilligan, has said that Ikiru inspired the AMC show. Writer Hope Anderson has blogged about the connections between the two works of screen art and about the contrast between Watanabe and Walter White.
Thinking of Ikiru as Breaking Bad in reverse is so very interesting, but in watching the film, the other American work of screen that kept coming to my mind was Frank Capra's It's a Wonderful Life. In yet another way, Capra's film seems like the reverse of Ikiru. In it, we have George Bailey, who has always spent his life serving and giving to others, never seeing any benefit of having done so, who faces a serious work crisis and tries to commit suicide in his despair, only to discover that every one of his thankless efforts have made a significant difference in his neighbors' lives. George comes to realize that "no man is a failure who has friends."