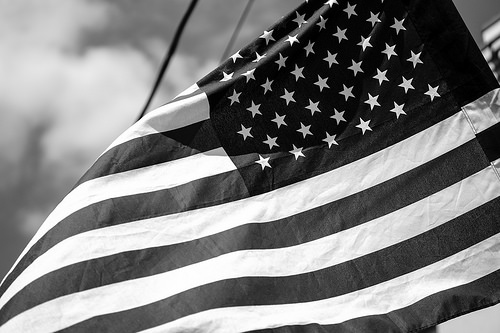 The 4th of July is next week, and I'm increasingly thinking of communities who feel shut out of the full freedoms America promises, communities who might be finding it hard to celebrate this year.
Communities in Pain
I think of the black community in America, which has recently suffered the legal exoneration of several police officers who panicked and killed black men when they ought not to have done so. Jemar Tisby (of the Reformed African American Network) recently argued that if Philando Castile, who did everything a black person is told by white society to do at a traffic stop, could still be killed without criminal consequences because simply being in the presence of a black man is a legally (but not morally) valid reason for fearing for one's life, then no black man is safe in America. He writes,
If Philando Castile couldn't make it out of a routine traffic stop alive, then when is any black person safe? No level of achievement, conformity, or deference exempts black people from brutality.

I don't feel safe in this country as a black man. A stroll around my neighborhood could possibly result in an arrest or worse. I could be driving to the bank and never come home again. I might reach for my wallet and catch a clip full of bullets for my trouble. All because being black in America comes with the presumption of guilt.

The lack of a conviction in the Philando Castile case once again demonstrates that black people can never give up the struggle for dignity. We can never rest on the advances that our ancestors have secured. Emancipation has not yet fully been realized for us in America.
The exoneration of the police officer who killed Castile has been a particularly awful gut punch to the black community (not that they are unused to gut punches). Surely, we can understand why they wouldn't want to celebrate and proclaim the amazing virtues of freedom.
I think of the rapper and Christian, Lecrae, who posted a picture on Twitter on July 4 of 2016. It was a picture of slaves picking cotton, and the tweet read, "My family on July 4th 1776." The Internet blew up over this. But why was this so? White Americans are so interested in preserving and recounting white history. Why can't Lecrae recount the history of his own ancestors? Why is it considered political if he does so but not if white Americans do so? Is it because it makes us face uncomfortable truths, truths we'd rather ignore in the midst of a patriotic BBQ? To be people of truth, we must face the whole truth.