In a surprising move sure to delight longtime lovers of contemporary Christian music, members of pioneering bands DC Talk, Jars of Clay, Petra, and Whiteheart have combined their talents together to form a new supergroup, CCM All Star Review. With sales exceeding 30 million records, 15 GRAMMY and 60 Dove Award wins, and nominations between them, Kevin Max (dcTalk), John Schlitt (Petra), Billy Smiley (Whiteheart) and Dan Haseltine (Jars of Clay) will perform their biggest hits together. The new group will debut with a headlining performance at the No Greater Love Festival in Calgary, Alberta, Canada on August 11th.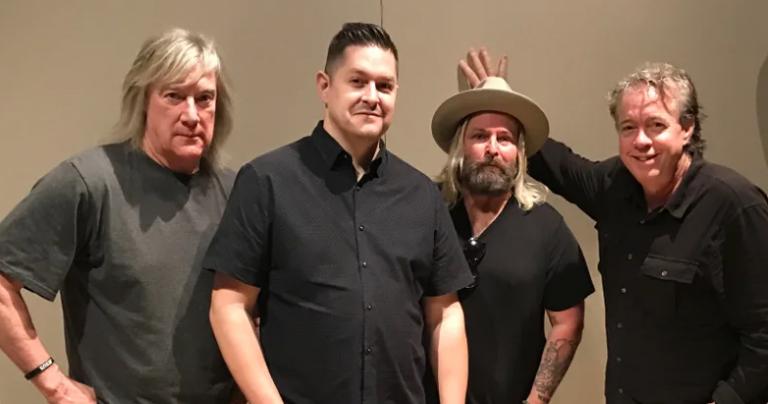 These are the bands I grew up on in different stages of my life—I discovered Petra and Whiteheart in high school, DC Talk was my college soundtrack, and Jars of Clay hit the scene as I was a young professional. How cool will it be to see all of these guys in one place? Kinda like a Christian rock Gaither Homecoming.
"With the advent of the popularity of rock coming full circle to festivals and theatres, the timing is right for a new show that really celebrates the history of Christian Rock and Pop," says Smiley.
"A lot of the fans of Petra, dcTalk, WhiteHeart, and Jars of Clay are bringing their kids to the shows," adds Schlitt. "And many people had never seen some of these great musicians live and just had the music on vinyl, cassettes, or CD's."
TheCCM All Star Review will make their live concert debut on August 11th, headlining the No Greater Love Festival in Calgary, Alberta, Canada. The supergroup will be backed by the Union of Sinners and Saints, the Schlitt and Smiley-fronted group that recently released their own self-titled debut album.
"2020 might be the year we see an interest in the history of quality CCM music of the past by taking it to some of the festivals we all played at for years, and some other major events happening around the country," says Max.
Adds Haseltine, "We've all known each other for a long time, but this is a chance to have some fun, do what we love, show unity in the purpose, and share it with longtime friends and their families."
Tour dates and additional information will be announced in the coming months.
Schlitt and Smiley have previously joined together as the band The Union of Sinners and Saints. Watch the group's Independence Day video below.