TobyMac and Chris Tomlin will kick off the year 2020 by heading back to Florida's largest Christian music festival, Universal Orlando's Rock the Universe. The two music favorites are among the headliners recently announced the festival, joined by Newsboys, Switchfoot, Tenth Avenue North, and Bethel Music. The event moved from its longtime September time slot last year and is slated for January 24 and 25.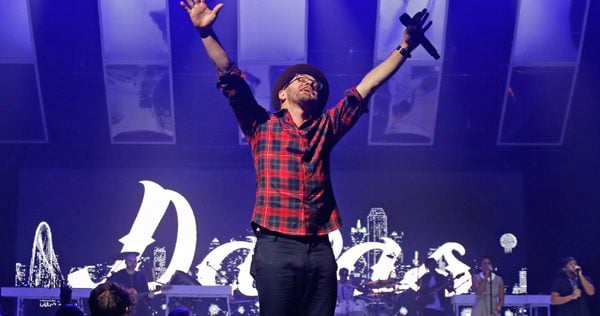 TobyMac appeared at the festival in 2018, and Tomlin performed in 2017. Prior to that show, Tomlin said he appreciated how the Rock the Universe event brings in different generations and exposes his music to a wider audience.
"The theme park experience brings in so many different people," he said. "There are a lot of people hearing our music for the very first time."
The event is tailor-made for youth groups, offering special youth leader hangouts, pricing packages, and benefits. Universal also offers a FanZone with rising artists, special autograph sessions, and a Sunday morning worship service.
For more information or to purchase tickets, visit the Universal Orlando website.