Christmas is a special time for many, including GRAMMY-nominated and Dove Award-winning singer-songwriter Danny Gokey, who recently released a new holiday collection and embarked on a new Christmas tour. For the artist, who first gained national attention as a finalist on "American Idol" and has since released seven Christian music projects, the season is a time about community and love.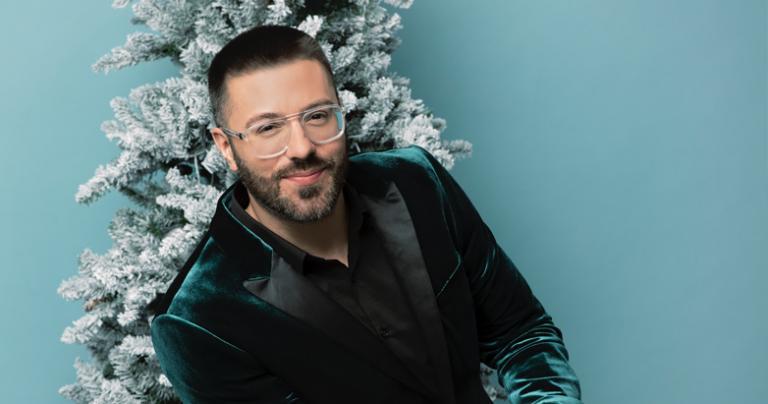 "I love the fact that it's like a very intentional moment for families to get together," he said. "In the world we live in, it's kind of hard to find that intentionality and there are a lot of other important things that people focus on, such as working and achieving goals. I just love that the world really just kind of slows down and takes a breath (during Christmas) and enjoys the fellowship with each other."
Gokey's most recent project is a holiday collection that released in late October. "The Greatest Gift: A Holiday Collection" features many traditional favorites, some original songs, and a few special guests.
"I love getting to take some of the traditional songs and sprinkle a little myself, make them my own type of songs," he said. "That's what we did on this record."
Traditional include "Angels We Have Heard on High," "Joy to the World," "Have Yourself a Merry Little Christmas" and "Silent Night" featuring Kari Jobe. On the Spanish version, "Noche De Paz," Gokey brings in fellow "American Idol" alum and friend David Archuleta. The two competed on different seasons of the talent competition but have become "great friends" through the years.
"He's such a great guy," Gokey said. "He's the nicest guy in the world."
Another friend included on the record is Gokey's Christmas tour mate, Natalie Grant. The two sing a new version of Andrea Bocelli's "The Prayer."
"Our version is pretty special, and I just recommend everyone take a listen to it, because it's a well-known song, and the sentiment is so beautiful," he said.
Gokey also included a few originals to the mix, including "Until You," "The Holidays are Here" and "Christmas Night."
Before it wraps on Dec. 21, the tour will hit a dozen cities, including Albuquerque, Portland, Riverside, and Colorado Springs. It was the fourth year for their tour, but the first time they were able to venture to the West Coast.
For the New Year, Gokey is looking forward to taking a well-deserved break after releasing two albums in 2019, including spending more time with family, including his new baby boy.
"I just love spending time with my kids," he said. "And there's not been a lot of rest this year, so I'm really, really looking forward to resting,"