Singer Joseph Habedank recently received his second GRAMMY Award nomination, bringing the artist full circle with an organization he says helped save his life. His 2019 project "Deeper Oceans" was nominated for Best Roots Gospel Album following his 2018 nomination for "Resurrection."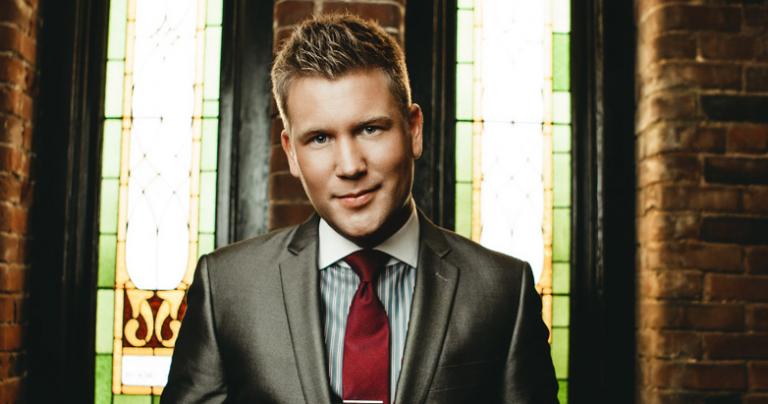 Habedank, whose song "Sing It Now" was picked by country superstar Reba McEntire for her gospel album, began his career as a singer for vocal group The Perrys. A throat injury prompted an addiction to painkillers that continued through the years, even into his marriage. With the new nomination, he took a moment to reflect on the full circle blessing of MusiCares, a charitable arm of the Recording Industry Association of America (RIAA) in this exclusive interview.
Congratulations on the Grammy nomination. How does it feel to be nominated for this album?
I would have to say that it's probably the greatest honor of my professional life. Just to be nominated for the GRAMMYs is amazing. I am humbled.
You have been benefited from the Grammy's MusiCares foundation. Can you explain why that organization is so significant to you?
Back in 2013, I lost my job due to an addiction to prescription drugs and MusiCares paid over $20,000.00 for my treatment at Cumberland Heights here in Nashville. I will never be able to repay them for their generosity and for ultimately saving my life.
How has your faith in God changed through your personal experience with addiction?
I think I see a different side of God now. I used to be afraid of Him. I pictured Him as a mighty being who ruled and reigned from his throne, and although He is all of that, He is so much more. He is a God of love, mercy, grace, redemption and forgiveness.
How did it feel for Reba to use your song, "Sing It Now," as the title song for her gospel album and to perform with her?
It's funny, because it kind of all happened by accident. I had actually written the song for my album, "Resurrection," and my co-writer's publishing company sent her the song without me even knowing. Next thing I know, she puts it on hold, records it, it becomes the title track and then releases it. It was really great to sing with her and then her album wins a GRAMMY. It's amazing how God works!
The RIAA GRAMMY Awards will be handed out January 26, 2020.