Kanye West gave his fans a Christmas present today with the release of "Jesus Is Born," the follow-up to his successful gospel debut, "Jesus Is King," which debuted two months ago today. The new album is listed under his "Sunday Service" choir name on streaming outlets, features more of the choir, and incorporates more traditional gospel songs such as "Excellent," "Revelation 19:1," "Satan, We're Gonna Tear Your Kingdom Down," "Total Praise," and The Clark Sisters' "(You Brought The) Sunshine."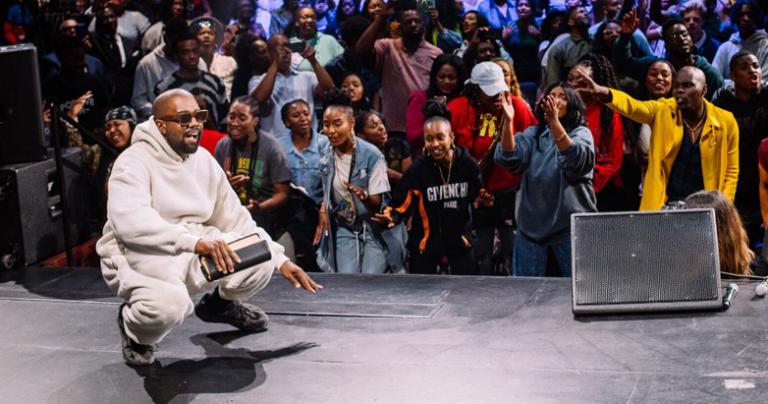 "Jesus Is King" hit the top of the Billboard 200 Albums chart when it released, also breaking records as the first album to hit five separate charts— Top R&B/Hip-Hop Albums, Top Rap Albums, Top Christian Albums, and Top Gospel Albums. West promoted the album on late night television shows, including Jimmy Kimmel Live! and The Late Late Show with James Corden. West also conducted his Sunday Service gospel concerts at various churches in the country, including Lakewood Church in Houston, Texas.
Thematically, while "Jesus Is King" focused on evangelism and a transformed life, "Jesus Is Born" is more of a straight-ahead gospel praise release, although the choir does cover West's "Ultralight Beam." Even though it was released on Christmas day and is named "Jesus Is Born," it's not really a Christmas album. Still, West's choir is pretty amazing and for anyone who saw the James Corden "Airplane Karaoke," it blew the television host away.
Take a listen to "Jesus Is Born" below and find it on various streaming platforms starting today.