After a year where so many experienced isolation and anxiety, CeCe Winans celebrates corporate worship with her first live project, "Believe for It," releasing March 12. The project features contemporary worship songs along with a few classic Winans tunes and two new tracks.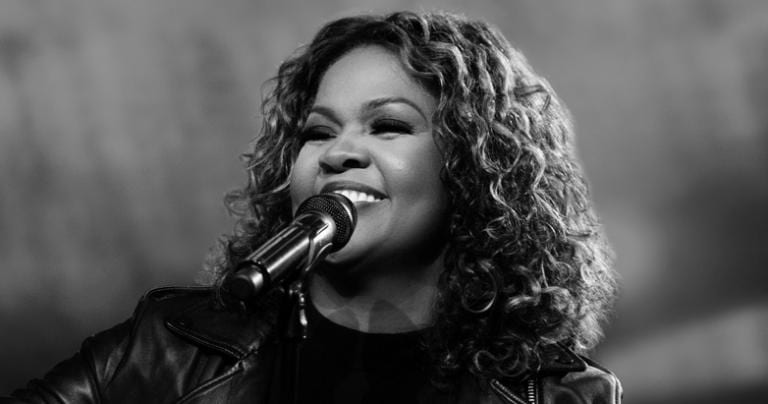 Winans, a 12-time GRAMMY-award winner, participated in Michael W. Smith's "Awaken: The Surrounded Experience," belting out the Todd Dulaney song "King of Glory" in 2019. That moment, which introduced the song to new audiences, crystallized her desire for the new project.
"Being a part of (something like that) instantly gives you a chance to see what it's like to come together and worship together," she said. "I wanted to create something that everybody could embrace."
She admits she hadn't heard the song before the event, but it really struck a chord. From there, she started learning more about Dulaney, who she calls "an amazing man of God." Similarly, when the worship team from the church she and husband Alvin co-founded, Nashville Life introduced the Bethel Music song, "Goodness of God," she discovered another praise anthem she wanted to use.
"When I heard first heard 'Goodness of God,' they were singing it in church, and I was just so in love with it," she said, highlighting the lyrics, "All my life You have been faithful. All my life You have been so, so good."
Additional tracks on the project include "Fire," "Worthy of It All," "No Greater" and familiar throwbacks "Alabaster Box" and "Jesus, You're Beautiful" as well as studio versions of "Believe for It" and "Never Lost."
As churches began closing last March, Nashville Life had not really ventured far into streaming, she says, but a collection of "amazing talent" came together to keep the church connected during the shutdown, including her son, Alvin III, who now serves as lead pastor. The congregation reopened on Father's Day, and since then, they "didn't miss a beat."
"We've been blessed to continue to share the gospel of Jesus Christ in a time that is needed most," Winans said.
Even though she realizes the importance of streaming in keeping the church connected, Winans is thrilled to worship together in-person. "Believe for It," she says, is a special project "at a time where everyone needs to be lifted up and encouraged. And everyone needs to believe again."
"We're grateful (for technology), but it's nothing like being in the room with your brothers and sisters, and everybody experiencing the presence of God at the same time," she said. "Corporate worship is pretty awesome, and I love that about the CD. It's about corporate worship."
Next week, Winans, who has a long history of supporting worthy causes, will headline a special "An Evening of Thanksgiving with CeCe Winans" concert in support of Compassion International also featuring Carrie Underwood and her brother, Marvin Winans. The concert, which will stream Feb. 21 at 7 pm, is designed to emphasize child sponsorship and "help everyone understand the blessing of giving."
"Believe for It" will release March 12 through Fair Trade Services. "An Evening of Thanksgiving with CeCe Winans" will premiere on Feb. 21 with exclusive home viewing and VIP options. Click here for more information.
Watch the lyric video for the project's lead single, "Never Lost," below: