Music icon and actor Harry Connick, Jr. is finally realizing his goal of delivering a full-length gospel release with "Alone With My Faith," arriving March 19. The actor-singer-songwriter, who has performed hymns during his concerts, took the time during the shutdown to return to his love of gospel music, which he says gave him strength and comfort.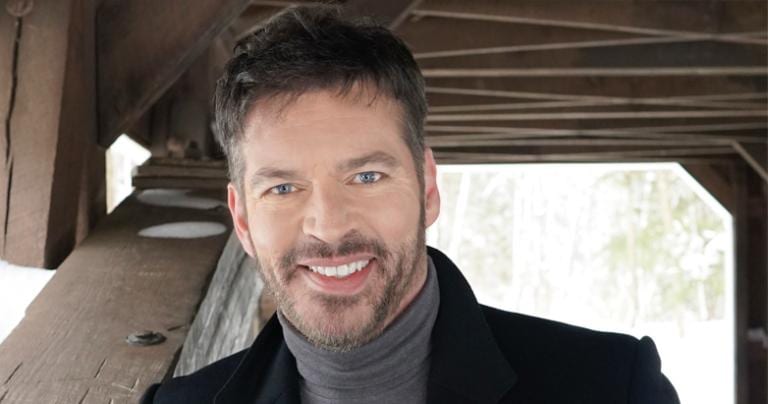 "Because the lyrics are all about the spectrum of faith, I found myself interpreting them in real time – they were allowing me to heal as much as I wanted them to help heal others," Connick said. "I didn't have to pretend or put myself in another place or time, as one often does as a singer or actor."
Back in 2018, when Connick and I spoke about his daytime talk show, which frequently included matters of faith and gospel (he even persuaded Oprah Winfrey to sing, 'I Surrender All'), he said that "at some point, I'm sure I'll do a gospel album. I like singing those songs." Soon after, when I attended his Chattanooga show, I noted the highlights of seeing him lead the crowd in "How Great Thou Art."
"Alone With My Faith" is aptly-titled, since the singer, like so many, pressed through isolation to find inspiration and creativity.
"I found myself alone (with my faith!) in my home studio, surrounded by instruments and gear, bursting with an abundance of ideas," he said. "I was able to go deep within myself as a musician and a man, uninterrupted by the normalcies of collaboration or human interaction. It was a sort of "musical isolation chamber", a silent retreat, the silence only broken by the sound of my own voice, the instruments I played and the occasional microphone I inadvertently knocked over, as I'm not the most graceful recording engineer that ever lived!"
Connick, Jr. is hoping his experience will translate to listeners, providing them encouragement and hope after a year of anxiety and loss.
"Besides the familiar, traditional songs, I wrote and recorded new music that tells the story of my experience during the lockdown," he said. "I, like most of us, felt joy, sadness, doubt, conviction, melancholy and inspiration – all the emotions that faith, or lack thereof, can elicit. Even though many of the songs are Christian, my hope is that they will resonate with people of all faiths, as it gives me great comfort to know that faith is an immeasurably beautiful gift that, with its universal spirit, can help bring us together in the most arduous of times."
Songs on the project include:
Alone With My Faith
Because He Lives
Be Not Afraid
Benevolent Man
Amazing Grace
The Old Rugged Cross
How Great Thou Art
God And My Gospel
Old Time Religion
All These Miracles
Look Who I Found
Thank You For Waiting (For Me)
Panis Angelicus
Watch the first video from the project, "Amazing Grace," directed by his daughter Georgia, below: