This year, hip hop artists Lecrae and 1K Phew released the new collaborative album "No Church in a While,' inspired by recent shutdowns and the faith of many dropping off. Reach Records premiered the new single, "One Call," on YouTube Friday.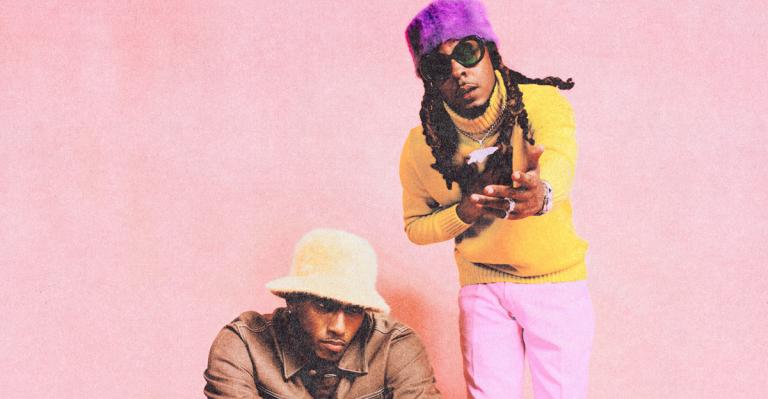 The concept for their collaborative album, "No Church For A While" grew out of conversations between Lecrae and 1K Phew. Lecrae was recording his mixtape, Church Clothes 4, when it occurred to him that people actually hadn't been to church to even put on those church clothes because of the pandemic, church hurt, and other reasons. Out of his conversations with 1K Phew who he is mentoring, came the idea to actually record an album for people who like themselves hadn't been to church in a while.
"No Church In A While has all types of meanings," explains 1K Phew. "We just went through the pandemic and ain't nobody to church in a minute. This album is for everybody who ain't been to church or connected to God in a while who thinks they can't go back. It ain't really that deep. God is waiting for everybody to tap back in. No Church In A While is telling people there's still hope, you can still turn to God no matter how long you've been away."
Additional songs include "Wildin" "Ready Or Not," "Move It," "What We Gon Do," "Amen," "Blockhead," "Born Sinner" "Save Us," and the title track.
Reach Records president and co-founder, Lecrae, describes Phew's sound as hip-hop that is equally at home in the club or the church.
"Our artists at Reach Records are continuing to prove that faith can exist beyond the pews of the church if expressed authentically. Rappers like 1K Phew are carrying forward the torch we lit with 'Let The Trap Say Amen' using their music to reach hip-hop heads with a spiritually that's not forced or foreign to them."
In a recent interview with Reel Faith, Lecrae explained his approach to creating music with excellence, which has earned him accolades in both Christian and mainstream circles.
"I think that's what's important to me, as far as music is concerned, is respecting the craft of songwriting, and in music creation," he said. "If you want to hear about my faith, I can tell you about it or I can point you to a sermon about it, but I want you to be able to enjoy them. I want to produce quality work done artistically and maybe that song will express my faith. Regardless, I want people to say, Man, this is done well, and if they find out that Christian did this, then then they can respect the fact that a Christian took the time to to create something that was done well and it didn't say all the crazy things that that there used to, you know, in music but it's still very quality."
Watch the video for "One Call" below.