On Friday, Sept. 9, GRAMMY Award-winning singer-songwriter Amy Grant will release an expanded and updated edition of her classic 1997 album "Behind the Eyes." Featuring the twelve tracks from the original album completely remastered, plus 18 bonus tracks, b-sides, demos and two brand new reimagined tracks by producer Keith Thomas, the album will be available digitally as well as a triple-vinyl package with expansive narratives from Amy and producers/songwriters Keith Thomas and Wayne Kirkpatrick. For a limited time, the vinyl package will also be signed and numbered by Amy.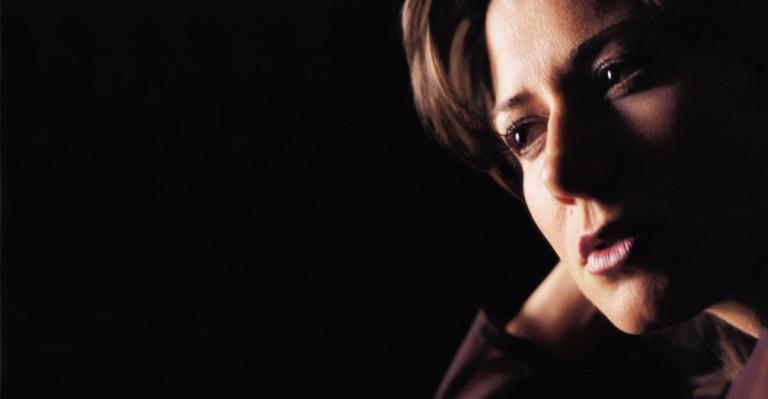 Still soaring on the pop success of "Heart in Motion" and "House of Love," Grant followed up with a more emotional and basic sound for the project, which garnered critical acclaim and debuted at No. 2 on the Billboard Christian Albums chart and No. 8 on the Billboard 200.
"Snapshots of life…that's what these songs are," Grant said of the project.  "Rediscovering so many unreleased tracks was like finding an old roll of undeveloped film 25 years after taking the pictures!  The writing of 'Behind The Eyes' was a safe place to say what does life really look like? At some point, even though we were all a team, managers, record company, there comes a point in your life that you realize that whatever it is you're investing in the most, is because no one can tell you what's really important.  I saw that so many of my emotional needs were met through music and exterior working relationships.  I honestly didn't know where it was all going to go.  Just like everything in life you do the best you can with the tools that you have.  Somebody else might have had other tools but I wouldn't undo anything because I don't know how it could have been any different and I don't know if I would have wanted it to be any different."
The track listing for "Behind the Eyes 25th Anniversary Expanded Edition follows:
CD 1:
1) Nobody Home
2) I Will Be Your Friend
3) Like I Love You
4) Takes A Little Time
5) Cry A River
6) Turn This World Around
7) Curious Thing
8) Every Road
9) Leave It All Behind
10) Missing You
11) The Feeling I Had
12) Somewhere Down The Road
13) Turn This World Around (2022 Version)
14) I Will Be Your Friend (2022 Version)
15) Carry You (1997 Version)
CD 2:
1) Walk On Water
2) I Feel Fine
3) 5 Different Kisses
4) What Kind Of Love
5) Come Be With me
6) What Is The Chance Of That
7) I Wanna Love You
8) Takes A Little Time (Wayne Kirkpatrick Version)
9) I've Got You
10) Watching The Waves (Demo)
11) Say
12) How Do You Manage That
13) Come Into My World (Studio Version)
14) Crowded In Here (Demo)
15) Come Be With Me (Feat. Keb' Mo')
As the new project releases, Grant is still recovering from a bicycle accident and brief hospitalization in July, which prompted her to postpone her fall concert dates. In a recent post to Instagram, she thanked fans for their outpouring of support.
"I want to say thank you to everyone who has written me a note, sent flowers or gifts, or said a prayer on my behalf," she said. "I'm one month into a recovery that has held so many unexpected hidden gifts. On the advice of my doctors and other friends who have been through similar experiences of recovery, I am choosing to give myself the gift of a very simple fall season."
 

View this post on Instagram

 
To order the "Behind the Eyes 25 Anniversary Expanded Edition," click here.