Colton Dixon recently released his newest EP "Canvas" through Atlantic Records, featuring the new single "My Light" and his chart-topping "Build a Boat," along with his remake with country singer Gabby Barrett. The singer-songwriter, who toured the country on the "Build a Boat" tour with Jordan St. Cyr and Apollo LTD, says the new songs were his way of bringing hope after a trying time in the world.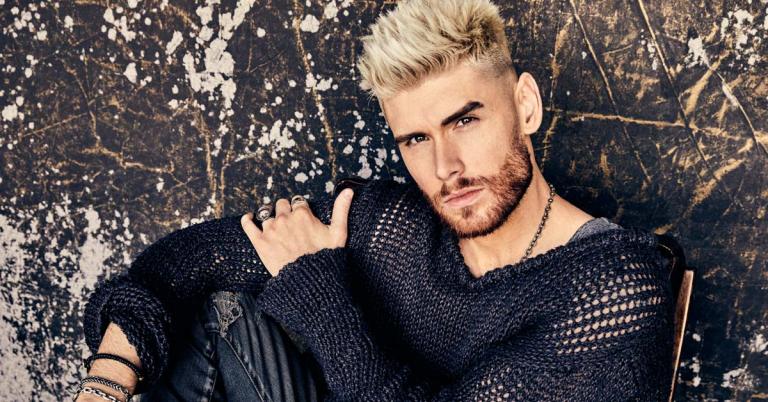 "No matter how dark it may seem, in the world that we're living in, God's word is always that lamp, is always that light," he said. "
"Build a Boat" became Dixon's biggest single to date. He released it without a project attached to see how people would respond and it immediately took off.
"This this song has come to life, and we just feel like we needed to release it even without a project around it to see how it does and how it resonates and connects with people," he said. "I'm so glad that it did that. It's my favorite moment every night on the "Build a Boat" tour. It's just amazing to see how people have connected with this song, whether they're currently walking through that dry season or they've made it out on the other side. And this was just their anthem during that season."
When he teamed with Barrett on a country version of the song, it broke out into an even wider audience. They recently teamed again to perform it live at the K-Love Awards in May.
"I'm proud of the stance Gabby has taken even in the country market," he said. "She wears her faith on her sleeve, and I think that's awesome. And she also has pipes for days. We got to, we got to do like a stripped back version of the song together at a country radio thing in Nashville. It was just so cool. You just felt the presence of God, even in the midst of this country radio thing, and she just carries that with her."
The title song on the project was inspired by Dixon's own life as a husband and father of twin girls.
"It's how I want my career to be," he said. "Not even just in music, but I'm a blank canvas. I want God to tell a story through me."
Dixon first came to national attention as a contestant on "American Idol" and, instead of distancing himself from it, he says he's "thankful" for the opportunity it gave, as it exposed his music to millions on a weekly basis.
"Every night on the tour, I ask people 'Did anyone watch 'American Idol a decade ago?' and you see some hands go up," he said. "You ask who voted and you pick on the people who did and it's a lot of fun. (The 'American Idol') experience was just amazing. It taught me a lot."
"Canvas EP" by Colton Dixon is now available on digital outlets. Watch an extended interview with Dixon and DeWayne Hamby below.