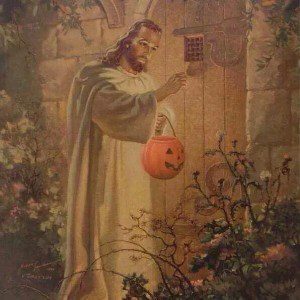 "Here I am! I stand at the door and knock. If anyone hears my voice and opens the door, I will come in and eat with that person, and they with me." – Jesus, via John of Patmos, Revelation 3:20
According to John's famous vision, Laodicea was the only one of the 7 Churches that he didn't commend for anything and Jesus's challenge to the Church at Laodicea was for them to wake up from their arrogant spiritual complacency.
I don't know about you, but I tend to think that many of us who call ourselves Christians these days tend to have notable degrees of spiritual complacency in our lives. Arrogance too.
I wonder if Jesus were to actually knock on our doors, how we would respond. Would we offer Him the treat of truly seeking to follow His Way, teachings, and example? Or would we more likely seek to "trick" him by feigning sincere discipleship and just going through a few of the motions — while actually spending most of our time distractedly looking down at our cell phones.
In case we need a reminder about what it might be like for Jesus to knock at our doors — let's consider how we treat our fellow citizens who happen to be homeless.

"Then the righteous will answer him, 'Lord, when did we see you hungry and feed you, or thirsty and give you something to drink? When did we see you a stranger and invite you in, or needing clothes and clothe you? When did we see you sick or in prison and go to visit you?'
"The King will reply, 'Truly I tell you, whatever you did for one of the least of these brothers and sisters of mine, you did for me.' – Jesus, Matthew 25:37-40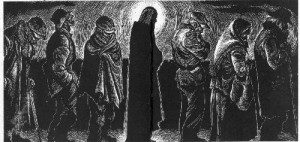 See also: Embracing our Shadows
xx Roger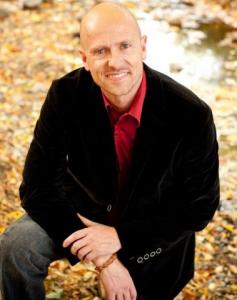 Rev. Roger Wolsey is an ordained United Methodist pastor who directs the Wesley Foundation at the University of Colorado at Boulder, and is author of Kissing Fish: christianity for people who don't like christianity
Click here for the Kissing Fish Facebook page