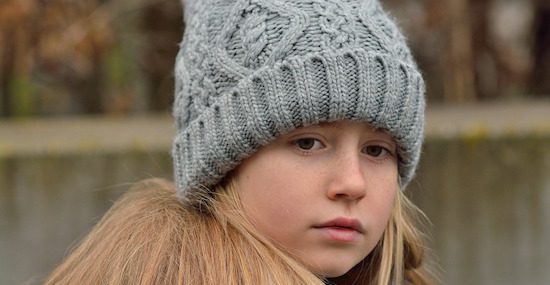 Guest post by Cameron Hjeltness – 
It's 2016, for anyone out there who is keeping track.
Modern science has advanced society by large amounts in a very short time span, and every now and again it's great to sit back with your morning coffee and reflect on just how far we've come. In the 1950s, Jonas Salk gave us the polio vaccine, and short of a modern resurgence thanks to anti-vaxxers, that disease has all but been eradicated in the United States. The 1960s saw the world's first supercomputer, and since then we've progressed this technology to the point where the world's most powerful computer is capable of a mind-numbing 34 petaFLOPS. We are on course to obliterate that record with the advent of quantum computing. In 1984, the Large Hadron Collider was first proposed, and since it was turned on in 2008, it has helped to discover the fundamental underpinnings of what comprises our very universe. In 2003 we were able to fully sequence the entire human genome. In 2012, we landed Curiosity on Mars, a planet 250 million miles away.
Yet for all of these achievements, some barriers yet remain unbreached.
Linda Martin, originally from Idaho, is especially taken aback by what year it is. "These are not things children die of in our time, this is what children died of back in the 1800s, not in the 2000s," she says, referring to deceased children of parents belonging to a religious sect called Followers of Christ in Caldwell, ID. From 2011-2014, at least 12 children in the sect have died from preventable causes.
"It's not stage 4 cancer. Its pneumonia. You're talking about an antibiotic. Diabetes, maybe a small shot of insulin, sometimes even insulin pills. Food poisoning, dehydration, fever…" Idaho has some of the most backward laws in the nation. It is one of only 6 states to grant religious exemptions to guardians of children who eschew modern life saving medicine for prayer instead. The law states: "The practice of a parent or guardian who chooses for his child treatment by prayer or spiritual means alone shall not for that reason alone be construed to have violated the duty of care to such child." This law remains on the books even though legislators realize that it unequivocally spells death for those who can't protect themselves.
"I'm not trying to sound callous, but [people calling for reform] want to act as if death is an anomaly. But it's not. It's a way of life," says Representative Christie Perry.
Unfortunately for Perry's argument, death by preventable or treatable causes in children is an anomaly in modern times. Children should not be subjected to diseases for which we readily have medical treatment available, and laws protecting religious beliefs shouldn't provide a safe haven for those who view it as a spiritual test to forego such care for a minor. But when these beliefs are challenged, many people take offense, seeing it as an attack on their faith, when it is simply a matter of the welfare of these children.
"They have a clear understanding of what the role of government should be. It isn't to tell me how to live my life," Perry says, referring to her constituent base who sees the ability to care for children in whatever ways they want as a right to religious freedom.
Religious freedom grants people the right to practice their beliefs as they see fit, with the huge caveat that it doesn't negatively affect anyone else in the process. In Prince V. Massachusetts (1944), the Supreme Court ruled that the State can override a parent's claim to caring for the child if that child is in clear and present danger, even if it conflicts with the manner in which that family practices a particular brand of religion. The case can even be made that Idaho's current laws violate the 14th Amendment right to equal protection under the law of these abuse victims. But because religion is granted special privileges in this country, that's not how the law currently reads. Idaho's faith healing exemption literally grants religious exemptions to murderous abuse.
My son is now almost 5 months old. While I realize I'm risking coming off as a know-it-all newbie parent, I can't help but let this be one of my driving perspectives. If I failed to feed my son as some form of treatment, and he died as a result, would I be morally and legally culpable? Without hesitation, the answer is "yes" to that question, as it should be. Most people would gladly have me thrown in jail for this crime. But everything goes out the window when you mix faith into the equation.
We live in a world where people, even those outside of this cult in Caldwell, ID, begin to take offense to the question of whether or not to allow faith healing, even if it means the death of a minor. This question is somehow seen as a challenge to their beliefs, even though this isn't an attack on personal religious freedoms; it is merely a recognition that children can't be turned into martyrs in the process to prove how faithful one is. On top of these people taking offense, other people who would usually be proponents for child welfare begin to retract from asking this question for fear of stepping on the toes of religious sensibilities, causing offense. What does this then say of our collective priorities regarding faith; that more offense is taken to beliefs being challenged than children actually dying of those beliefs?
Sacred cows, ideas that should above all else not be challenged, come in many forms. Faith as a virtue is a common one. I would posit that this isn't the case, that faith lets people justify the unthinkable as long as it is a sincerely held belief. Its time this notion is challenged, in order to remove laws like the ones that exist in Idaho from the records and to drag our nation's laws into modernity.
It's 2016, for anyone out there who is keeping track.
If you are a resident of Idaho, or know anyone who is, I urge you to write a letter to representatives on the House Committee for Health and Welfare. If no one sponsors the bill by the 29th of January, this motion will again be tabled, and more children will be placed in the line of fire.
---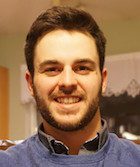 Cameron Hjeltness is a mechanical engineer and a board member of the Humanists of the Palouse, a chapter of the American Humanist Association in Moscow, Idaho.