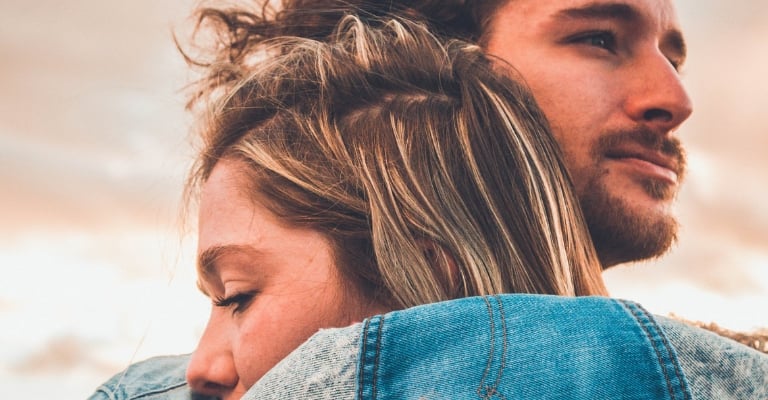 Are you frustrated in your marriage because your needs aren't being met?
You're not alone. Many people don't know how ask for what they need, much less give someone else what they need.
We usually need what we didn't get. And if we didn't get it, we don't know how to give it.
Having needs doesn't make you needy; it makes you normal
We've all got them. Needs.
Here are the top 10 emotional intimacy needs*:
1. Acceptance-The need for unconditional love.
2. Affection–The need for physical touch or closeness.
3. Appreciation–The need for gratitude.
4. Approval-The need to feel important.
5. Attention-The need to know you're cared about.
6. Comfort-The need to have someone respond to your hurt.
7. Encouragement-The need to have someone cheer you on.
8. Respect–The need to know you're valued.
9. Security-The need to know you'll  protect me.
10. Support-The need to know you'll be there through my struggles.
Emotional intimacy needs are powerful motivators for behavior.  They determine how you relate to your husband and how he relates to you.
Unmet needs are a major source of frustration in marriage
We want what we didn't get, so we end up either demanding it from others or manipulating them into giving it to us.
There's an easier way.
Here are 6 steps to set the stage for getting your needs met:
Look over the list and decide on your top three needs. Give your husband an opportunity to look over the list to decide his top three needs.
Set aside time with your husband. Set aside time each week to talk about your relationship. Find a quiet place so you can have uninterrupted time. Listen to what he needs and share your intimacy needs with your husband. These are information gathering sessions.
Meet his needs. After finding out which needs are most important to him and why, find ways to meet those needs. This will require you to become a student and your concentration will be your spouse.
Help him feel secure and confident in your support. Your husband doesn't want to seem "needy" either. He needs to be assured you've got his back, and he's got your confidence.
Avoid playing emotional games. You don't get what you need, you're afraid to ask for it so you form unhealthy behavior patterns. David and Teresa Ferguson in Intimate Encounters call these marital games and they're driven by unmet emotional needs. They are usually manipulation techniques, which end up making us look "needy."
Tell your husband what you need. Speak plainly in expressing your needs. Using an "I wish" statement is different than using an "I need" statement.
A large part of getting your needs met depends on your willingness to meet your husband's needs and your willingness to let him know what you need.
It takes practice
Your husband may have a tough time articulating his needs because most men aren't verbal creatures.
They have a much lower daily word count than women, which means they talk a lot less.
You may have to experiment until you find out what he likes. Become a student of him. He may be your favorite subject ever.
Here are a few examples to get you started:
Call him at work or send him a text to tell him you love him
Initiate sex
Tell him you appreciate his leadership
Prepare his favorite meal or snack
Take him to dinner or a movie
Talk him up in front of others
Compliment him
Listen
Assure him of your support
Tell him you trust his judgement
Praise him for helping at home or with kids
Pray together
If you still don't know, ask him.
Learning to meet each other's emotional intimacy needs takes practice.
You can learn to meet each other's needs and recapture the feelings of love and tenderness that attracted you to him in the first place.
*Source: Intimate Encounters by David and Teresa Ferguson
Need skills to build intimacy?
---
Subscribe to updates from The Not So Excellent Wife here!
Also known as the Not So Excellent Wife, Sheila Qualls understands how tiring a tough marriage can be. 
She went from the brink of divorce to having a thriving marriage by translating timeless truths into practical skills. She's helped women just like you turn their men into the husbands they want.
After 33 years of marriage, she's a  coach  and a speaker whose passion is to equip women to break relationship-stifling habits and do marriage God's way. And you don't have to be a doormat to do it.
She and her husband Kendall live in Minnesota with their five children and their Black Lab, Largo.
In addition to coaching, Sheila is a member of the MOPS Speaker Network.  Her work has been featured on the MOPS Blog, The Upper Room, Grown and Flown, Scary Mommy, Beliefnet, Candidly Christian, Crosswalk.com, The Mighty and on various other sites on the Internet.