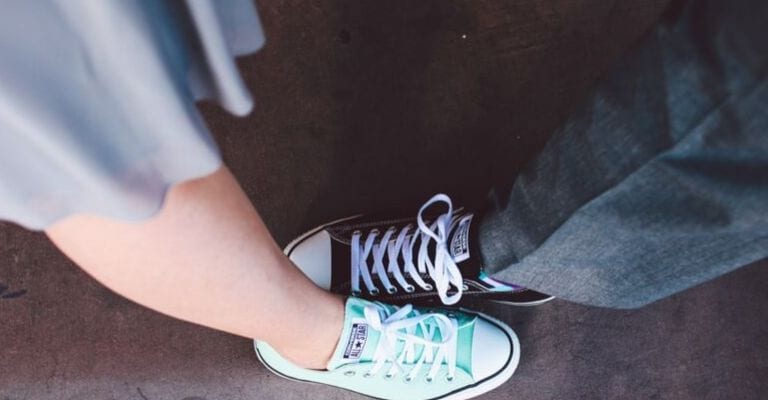 "Lisa" said she wishes she knew what she knows now when she got married.
She thinks it might've saved her marriage.
She thought her husband was uncaring, disconnected and didn't care about her.
What if "Lisa" had known what she was experiencing in her marriage was normal?
If she had known what to expect, she might not have been so quick to file for a divorce. She admits she thought they weren't compatible because they thought differently.
And she didn't understand what he wanted.
What does a man want from his wife?
When you have no idea of what a man expects from you or what goes on inside other people's marriages, it's hard to determine if what you're experiencing in your own marriage is "normal."
When you see your friends' smiling faces on Facebook, it's easy to feel like your marriage and husband don't measure up.
Women initiate about 70 percent of all divorces, and many of them say they're no happier five years after their divorce.
But a lot of women, like "Lisa," believe something is wrong with their marriage or husband.
With the exception of substance or physical abuse, you may view your marriage as more "normal" when you know what to expect.
Shaunti Feldhahn, a nationally well-known author and speaker, wrote For Women Only: What You Need to Know About the Inner Lives of Men.
In it, she recounts surprising truths she learned about men after interviewing more than 1,000 of them.
Understanding these truths will equip you to better understand your husband. You may begin to feel like your marriage is more normal than you think.
Your marriage may be more "normal" than you think
What if you knew*:
1. Your husband would rather feel unloved than inadequate and disrespected.
Your husband needs to know you respect him. He 'll thrive when he knows that you trust, admire and believe in him. So much so that he'd rather sense the loss of loving feelings from you than to be disrespected by you.
2. Your husband's anger is often a response to feeling disrespected by his wife.
When your husband gets angry, he's probably not going to say, "You're disrespecting me!" But, there's a high possibility he's feeling stung by something you've said or done, which he considers disrespectful or humiliating.
3. Your husband is insecure.
Your husband is afraid he's not cutting it in life– work and at home. He might not be able to articulate it, but inside he feels vulnerable. When he regularly receives your affirmation, he feels secure and confident in all areas of his life.
4. Your husband feels the burden of being the provider for your family.
Your husband bears the emotional burden of providing for his family, whether he's the main breadwinner or not. He's wired that way. He may feel trapped. You can't release him from this burden, but you can ease it by letting him know you appreciate him. He needs your support and encouragement.
5. Your husband wants more sex.
No surprise. But, he doesn't want more sex for the reasons you might think. Wives assume men want more sex because they're single focused, sex crazed beings. But Feldhahn's research shows your husband wants more sex because he has a strong need to be desired by you. Men want to be wanted. Sex is critical to your husband's sense of feeling loved and desired.
6. Sex means more than just sex to your husband.
When your husband feels desired by you sexually, it has an effect on the rest of his life. He feels more confident and has a better sense of well-being. When he feels rejected sexually, he feels like you're rejecting him as a husband, provider and man. That may sound unreasonable, but it's true.
7. Your husband struggles with visual temptation.
Is it okay for your husband to go around checking out other women? No. But he's visually stimulated. Even the most godly men can't help but notice a woman who dresses to draw attention to her body. Even if it is just a glance, those visual images are stored away in your husband's brain as a sort of "visual rolodex" and will reappear without any warning. He can't control when these images will appear, but he can choose whether or not he'll dwell on them or dismiss them.
8. Your husband enjoys romance but doubts his ability to be romantic.
Your husband wants to be romantic. He doubts his ability to pull it off. You can help increase his confidence in this area by redefining what romance looks like. Accept his invitations, even if it's only going to Home Depot. He sees this as a chance to spend time together.
9. Your husband wants you to look good for him.
He doesn't want you to be a supermodel, but he wants to know you're making an effort to take care of yourself. He appreciates it when you make an effort to look nice for him.
10. Your husband wants you to know how much he loves you.
Your husband isn't confident in his ability to express this, but he loves you a lot. He wants to show you how much he loves you and wants you to understand this.
When you understand your husband, you learn to appreciate him for who he is instead of thinking he should be more like you.
*Source: For Women Only: What You Need to Know About the Inner Lives of Men, by Shaunti Feldhahn.
Need skills to build intimacy?
---
Subscribe to updates from The Not So Excellent Wife here!
Also known as the Not So Excellent Wife, Sheila Qualls understands how tiring a tough marriage can be.
She went from the brink of divorce to having a thriving marriage by translating timeless truths into practical skills. She's helped women just like you turn their men into the husbands they want.
After 33 years of marriage, she's a coach and a speaker whose passion is to equip women to break relationship-stifling habits and do marriage God's way. And you don't have to be a doormat to do it.
In addition to more than 33 years of marriage, Sheila has a Masters Degree in Communication and countless hours of mentoring and coaching women.
She and her husband Kendall live in Minnesota with their five children and their Black Lab, Largo.
In addition to coaching, Sheila is a member of the MOPS Speaker Network. Her work has been featured on the MOPS Blog, The Upper Room, Grown and Flown, Scary Mommy, Beliefnet, Candidly Christian, Crosswalk.com, The Mighty and on various other sites on the Internet.